Winter Wellbeing – accessing the right health services for your needs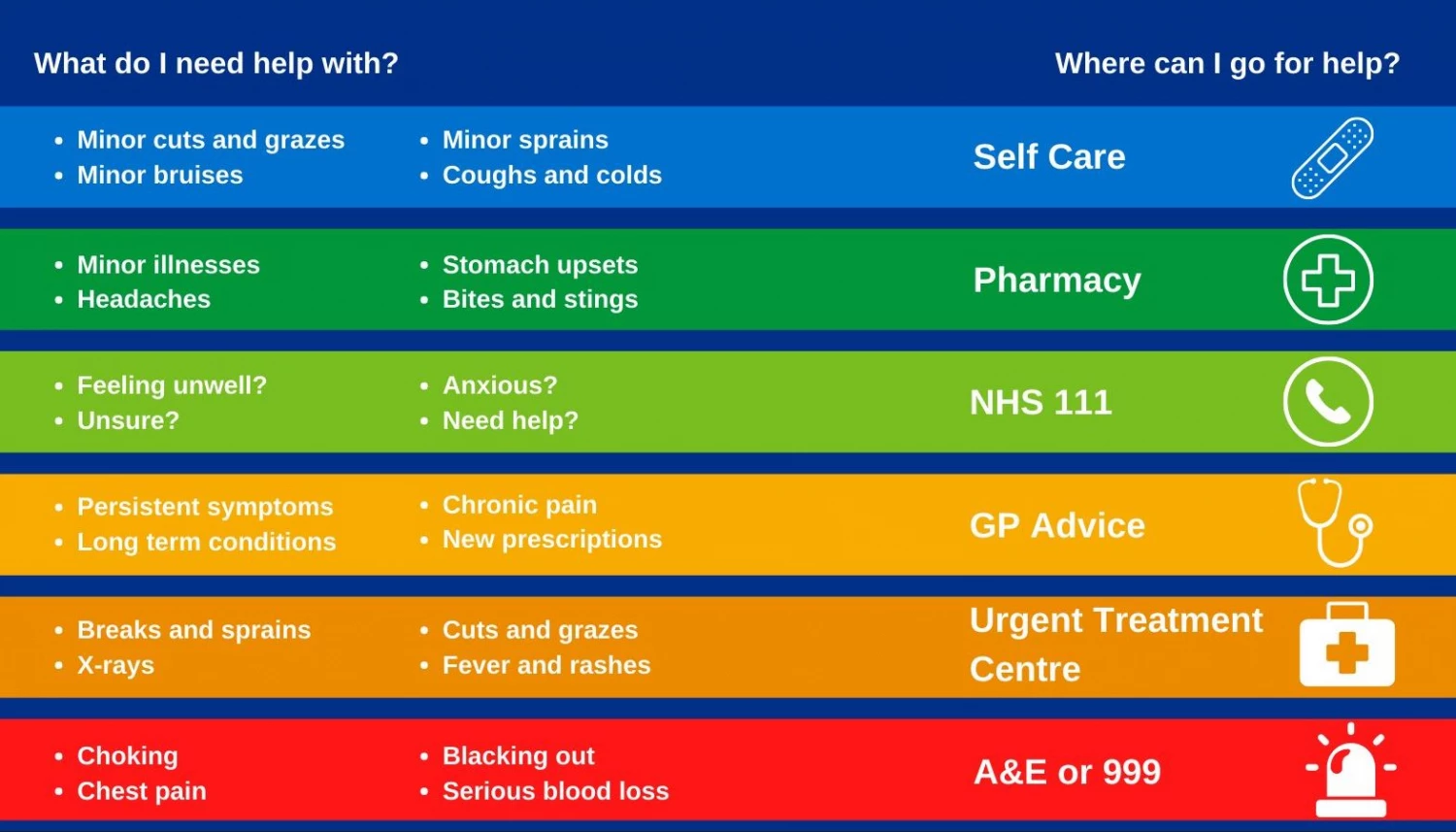 Cheshire East Council and its partners are offering a range of advice and support to residents on how to keep warm, well and safe this winter.
During the winter months, health services can become overwhelmed through greatly increased demand.
To help limit the impact, especially throughout the holiday period, it's important that you are aware of whichservice is right for you at a given time.
If you start to feel unwell, even if it is just a cough or cold, don't wait until it gets more serious – get help from your pharmacist. Your pharmacist can give you advice for many common minor illnesses, such as diarrhoea, minor infections, headache, travel advice or sore throats, so should be your first port of call.
Aside of your local pharmacy, here's advice on which services to access in a particular situation:
Make an appointment with your GP if you are feeling unwell and it is not an emergency.
Call NHS 111 if you urgently need medical help or advice but it's not a life-threatening situation. You can also call NHS 111 if you're not sure which NHS service you need;
Call 999 if someone is seriously ill or injured and their life is at risk;
It's important to plan and be organised. If you've been prescribed antibiotics or other medication, don't forget to pick up your prescription before the Christmas holidays start, as many GP surgeries and pharmacies will be closed during that time.
To find a pharmacy in your area, visit the NHS find a pharmacy service online at: www.nhs.uk/service-search/pharmacy/find-a-pharmacy
For further winter wellbeing advice visit the council's Live Well web pages: Winter Wellbeing in Cheshire East
Residents can help friends and neighbours, who do not have internet access, by downloading and printing off information from the website and giving it to them.