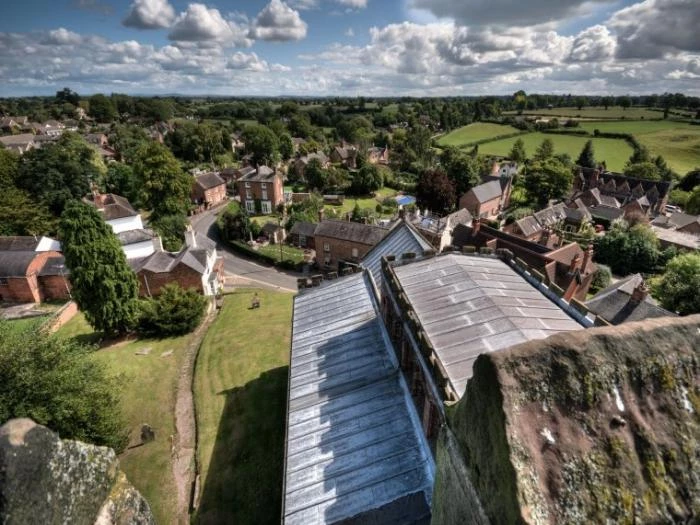 Way back in the 1950s and 60s, most children had hobbies. Boys were train or aeroplane spotters, most were stamp collectors. Indeed, you learnt about the countries of the world through your stamp album with its information about the capital, population and area of each nation, normally in the top right hand corner off the page. It was all part of growing up.
My own passion from about the age of eleven until beer, girls and music came into my life was ships. I lived on Merseyside, then a huge bustling cargo port, and spent my summer holidays at my grandparents near Southampton, then the country's premier passenger port. To top it all, my father had been in the Merchant Navy through the war and his brother, who was a regular visitor, was a pilot who guided ships into Liverpool.
With a friend, Ian, who owned a pair of binoculars, we would head out on a Sunday morning to New Brighton pier which jutted out then – it's no longer there – from the Wirral shoreline at the entrance to the Mersey. On a good day, when the tide was just right, we would see a hundred or more ships, most of them decent sized vessels, arriving or departing from or to all parts of the world. Best of all would be a passenger liner like the Empress ships that sailed from Liverpool to Canada – see top photo.
Our passion for ships was so great I remember a day when I had been in bed with flu. Ian called round to report that Cunard's famous cruise liner, the Caronia, was making a rare visit to Liverpool for repairs. Feeling like death, I somehow managed a bus and ferry ride and then a lengthy walk along the Dock Road until we could see the splendid liner – see second photo – through a crack in the dock gate. Ah, the enthusiasm of youth.
Every ship was meticulously recorded and any new sighting ticked off in the wonderful Ian Allen books that listed every ship afloat. It became all the more interesting when we discovered the newspaper Lloyds List which told you where each ship was or where it had come from. And so an interest in geography developed that has stayed with me to this day.
Golden Era
The late fifties was a golden era for such a hobby. Britain, amazingly, owned something like 60% or more of the world's shipping. Naval architecture was still an art form and the ships were stylish and those of each line had its own character. Oil tankers were relatively small. All this would change within a decade as giant supertankers and container ships, utilitarian and ugly as hell, swept all before them.
On holiday each summer in the New Forest, there would always be a trip in to see the passenger liners at Southampton, the Queen Elizabeth and Queen Mary still on regular trips to New York; the Union Castle liners to South Africa and P&O ships to India, Singapore, Hong Kong and Australia. They were magnificent vessels yet they too would largely disappear as the airlines took over and before cruising became the industry it now is.
Half a decade later, I had returned to Southampton as a student at the University and, in 1966, during a lengthy seamen's strike, saw pretty well every British liner tied up, so many that every berth was filled with three of four giants docked alongside each other. It was quite a sight and never to be repeated.
The Office View
One of my early jobs in the 1970s was as Marketing Manager at the Liverpool Post and Echo. I had a splendid office that looked out on to the river where, occasionally, a giant oil tanker would fill the entire view before it docked at the new Tranmere oil terminal just over the river. It was always a moment of tension as I had read a book called Supertanker which detailed the huge numbers of giant tankers that had exploded, mainly in port.
In 1977, the Queen was coming to Liverpool as part of her Silver Jubilee celebrations where the Royal Yacht Britannia would cruise past a line of British merchant ships strung out along the Mersey. I had the perfect view.
I wondered which ships the Queen would see, and whether any that I had spotted fifteen or so years earlier would have survived. The dramatic decline of our mercantile marine became all too clear as the first two ships awaiting her were the City of Salford sewage disposal vessels whose regular cargo would never have made the pages of Lloyds List. And the parade hardly got any better after that inauspicious start!
Years on, I was lucky enough to have jobs that took me all over the world. That interest in the ports of the world from my early-teens hobby must have had a lingering impact as I absorbed every detail of a country before and after a trip. Even today, my Times Comprehensive Atlas of the World is in regular use, albeit Google Earth and Maps now give it a run for its money.
Meeting Lady Bibby
One incident where my hobby came in handy was in 1966 when I was hitchhiking home from University to the Wirral. It was a difficult time as my father had died recently. I was thumbing on the East Lancs road when, unusually, a large limousine stopped and the chauffeur opened a rear door and said they could take me into Liverpool. The 'they' was completed by an elderly but very elegant lady who I found myself sitting next to.
She introduced herself as Lady Bibby. I asked if she was of the Bibby Line, a well known shipping company although not one of the largest. She nodded and, always eager to show off a little, I listed all the Bibby ships, who were always named after an English county. She seemed surprised but pleased so I added that my father had served on two Bibby ships during the war, both later sunk after he had moved to other ships.
At this point, she tapped on the glass partition and said to the driver that this young gentleman's father had served the company during wartime and they should drive him to his home rather than dropping him off in Liverpool.
Last year, at an Audlem Probus meeting, recalling that incident, I had volunteered to give the vote of thanks after a talk by the archivist of the Bibby Line which had become not just a shipping company but largest road hauliers in the country. I retold how I had met Lady Bibby but ended, by saying quite truthfully, that I had not thought about my father for some time but had suddenly realised on my way to the Probus meeting that he had died fifty years ago to the day! Quite a coincidence.
If you have a hobby or had one many years ago and would like to share it, please send an article to editor@audlem.org
---
This article is from our news archive. As a result pictures or videos originally associated with it may have been removed and some of the content may no longer be accurate or relevant.