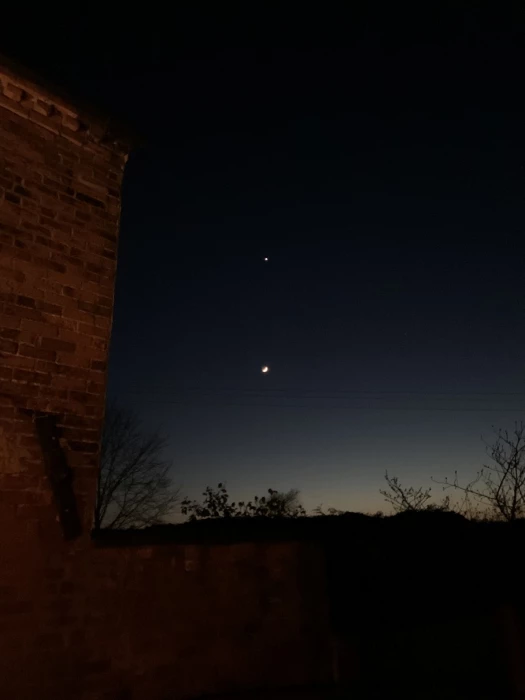 Apparently the Solar System (never mind the Galaxy or the Universe) has decided to ignore Government instructions about Covid-19 and is carrying on regardless.
As shown by this photo from Steve Elliott of a very bright Venus low in the Western sky this evening.
Ed – bad pun alert – you can tell it's Venus because it looks relatively 'armless.