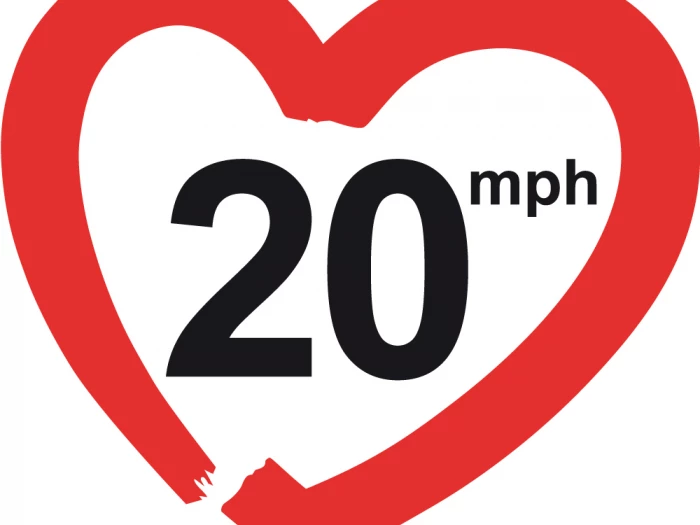 It should be made clear that this article is a press releease from the group promoting this campaign – it does not represent the views of AudlemOnline or its editors. We have also been told since that the "vote" on July 22nd will not necessarily rtake place.
A petition has been started to show support for the campaign to set 20mph speed limits on most of our residential streets in towns and villages across Cheshire East. It has been set up by Macctastic – a sustainability action group in Macclesfield – on behalf of Cheshire East Climate Alliance (which brings together local sustainability groups from across Cheshire East).
There is a council vote on 22nd July to set a default 20mph limit on residential roads in Cheshire East (obviously it may be decided that the current 30mph is more appropriate for some routes).
This has been done in dozens of councils across the UK with great success, making our streets safer for all road users, encouraging active travel and protecting the most vulnerable members of our society (more information here if needed – . Coming on the back of the quieter roads we all enjoyed during lockdown, we think this is the ideal time for this initiative and there is a great deal of public support for it.
David Mayers of Cheshire East Climate Alliance says: "It's not the only way we can reduce our dependence on cars and lorries and improve our air quality, but it's probably the quickest and cheapest. It will complement perfectly the limited initiatives being introduced by Cheshire East over the next few weeks and months in response to the Covid-19 crisis – such as closing streets to vehicles to promote active travel and enable social distancing. It would make a huge difference to the streets where we all live, work and play.
"The petition will show our councillors there is real public support for this and make sure they vote in favour."
The petition can be found here.