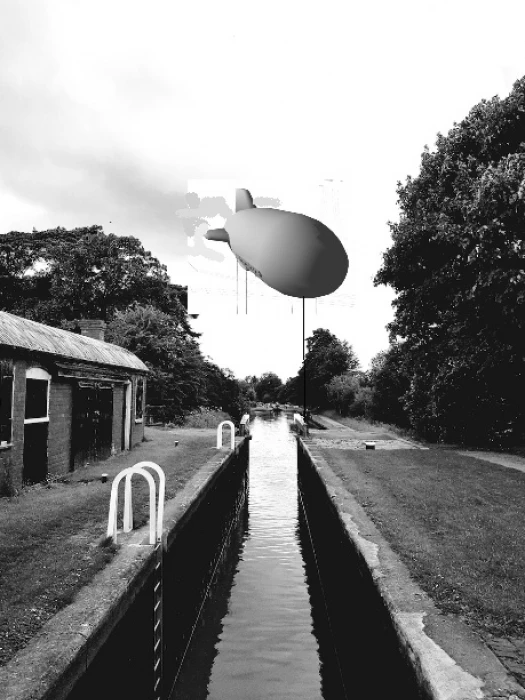 Some of our readers noticed that in the established AudlemOnline tradition, yesterday was April 1st – April Fools day – and therefore some articles were lighthearted spoofs,
However, in amongst the spoof articles was a true story and we wondered who may have noticed.
We thank our feature writers for sending in their articles and joining the fun. So we will reveal the real authors;
HS2 Diversion through Audlem – Dr Beeching Jr was Jeremy Nicholls
The gated Kingbur Community – Avril Fouliere was Stephanie Richardson
The Sports Canal Closure – R. U. Avon – Meon was Dave Martin
Audlem Zip wire – A.P.R. Whistleblower was none other than the Chairman of AudlemOnline Enterprises – John Tilling
The Methodist Church Funding appeal was self evidently true but the surprise article that was also true was the one about boys being ""chased" by a balloon to Cox Bank.
The story as told by George Hardy took place in 1943, when five boys ( one of them George) were going home from school in Cheshire Street, when a large balloon appeared above the canal behind them and appeared to chase them up the canal to Bagley Lane bridge.
At this point the boys came off the canal and raced home to Cox Bank and disbelieving parents.
Where you one of those boys accompanying George? – if so let us know by emailing editor@audlem.org