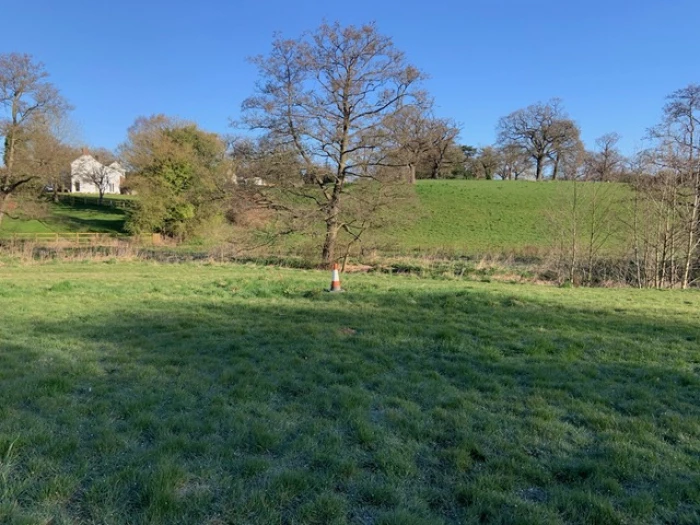 Turnpike Traffic Cone
People may wonder why there is a traffic cone in the middle of the lower field!!
I was crossing the field the other day and noticed that the cone had moved to the other side of the field, so I thought that it might be worth explaining the significance of its existence -- and its location.
The cone normally sits on top of a main sewer manhole -- or personhole I suppose we should now say!! It is one of the main feeds from the village to the sewage works on Whitchurch Road and comes under the canal from below Windmill Drive.
Apparently in the past during heavy rains, it has been known to blow its top and overflow -- each time the appropriate water authority were very quickly on the scene to sort it out and minimise contamination of the brook.
It doesn't appear to have happened since before 2014.
The reason for the cone is simply as a visual indicator for when the grass is being mown. As I saw happen one day on the field adjacent to our house, if the tractor driver isn't informed about such an obstacle, it makes for a very noisy and expensive accident to the machinery!!
So, if you happen to see the cone somewhere else, please return it to its correct place.