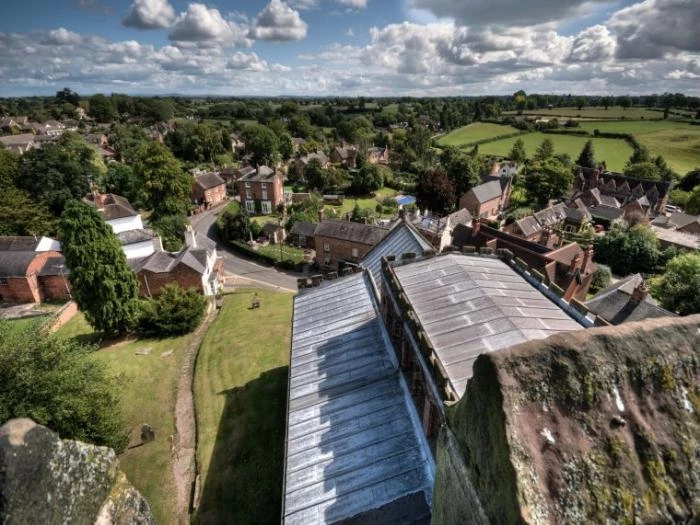 What will the weather do this Bank Holiday? It's always a bit of a lottery at this time of year isn't it? To BBQ or not to BBQ, that is the question.
I quite like the idea of joints on the BBQ – that way if it starts raining during the cooking process it doesn't seem as disappointing if you have to eat inside.
The pulled pork we cooked for our Open Evening before Easter works really well as you can do the bulk of the cooking in the oven and finish off on the BBQ. The pulled pork recipe I used was really simple.
Felicity Cloake's Perfect Pulled Pork
Ingredients
1.6kg shoulder of pork from the neck end, bone in
2 tbsp salt
2 tbsp dark muscovado sugar
1 tbsp smoked paprika
1. Preheat the oven to 220C. Line a roasting tin with sheets of foil big enough to fold over the top of the pork, then pat the meat dry with a paper towel and add it to the tin. Mix together the salt, sugar and paprika and rub about half into the meat
2. Put the pork into the hot oven for about 40 minutes until well browned, then take out and turn down the heat to 125C. Pour the liquid smoke over the pork if using, then fold the foil over the top to make a sealed parcel.
Put back in the oven and cook for about 6-7 hours, until the internal temperature measures 89C and it's soft enough to spoon. Pour off the juices and reserve.
3. Turn the heat back up to 220C and cook the pork, uncovered, for 10 minutes to crisp up. Take out, cover with a tent of foil, and leave to rest for 30 minutes.
4. Use two forks, or your fingers to pull into shreds, cutting up the crackling too, and then add the rest of the seasoning, and any meat juices from the tin, and stir in. If possible, leave to soak for 24 hours before reheating in a warm oven to serve.
Butterflied Leg of Lamb
The other recipe that I am going to try this weekend is butterflied leg of lamb on the BBQ. I plan to serve this with a Greek baked vegetable dish. A simple dinner with friends – perfect Bank Holiday weekend!
Ingredients
2.5kg Leg of lamb butterflied – Get your excellent local butcher to do this for you ;-)
Marinade 2 large garlic cloves, chopped
1 medium – hot red chilli, finely chopped
1 tsp rosemary, chopped
The leaves from 6 thyme sprigs
1 fresh bay leaf, finely chopped
3 strips of pared lemon zest
Juice of half a lemon
1 tsp sea salt
Half tsp of coarsely ground black pepper
6 tbsp olive oil (not extra virgin)
Mix all the marinade ingredients together in a shallow roasting tin. Add the lamb, turn it a few times until well coated, turn skin side up, cover and leave in the fridge for at least an hour.
Be sure to bring the meat to room temperature before cooking as it will cook more evenly. BBQ or griddle the leg for 5-7 minutes each side until well coloured then transfer to an oven set at 200C/180C fan or 400F or Gas 6 for 20-25 mins.
Lift the lamb onto a board and let it rest for 5 minutes then carve into thick slices.
Other News
Other news to report is that we have started to experiment in curing our own bacon – this is going really well and we hope to have it on the counter regularly in the near future!
---
This article is from our news archive. As a result pictures or videos originally associated with it may have been removed and some of the content may no longer be accurate or relevant.