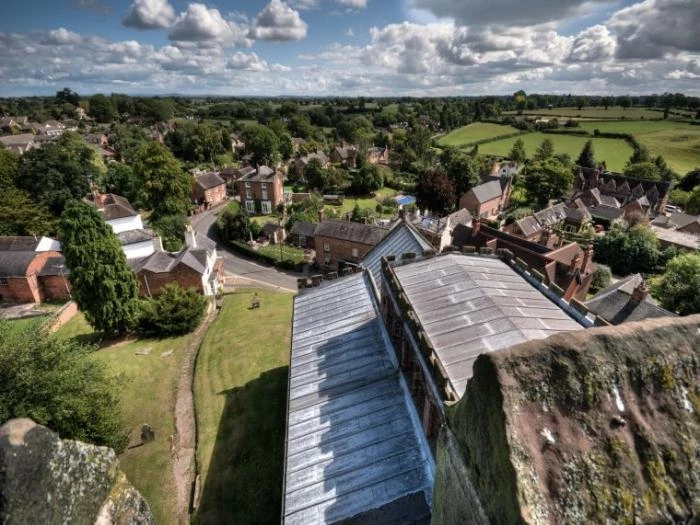 While AudlemOnline has been publishing readers' comments on the Chatbox, this contribution raises a range of issues that will be of interest to a wider audience.
I am angered at the information leaflet delivered to Audlem residents by Gladman regarding the proposed development in Audlem. The developer has given residents less than 3 days to respond to the proposal and then intend to present detailed proposals at a public exhibition during the Easter holidays when many will be away from home.
Underhand
I perceive this as underhanded, devious and very likely to stir up further objections simply because of the manner of the so called 'consultation'.
I note that the developers can't even get the street name and location map in the leaflet correct. The leaflet also does not address the fundamental question: in considering locations, why was Audlem deemed as appropriate for development and a site for the affordable housing when the village has nothing in the way of employment opportunities for these new residents, lacks good transport links, has very limited capacity in primary school places and limited medical facilities – namely a doctor's surgery that is already beyond capacity (no dentist and no hospital)?
Size
The size of the proposed development is grossly excessive for a small village that lacks any transport links other than road and a very infrequent bus service. This proposal equates to approximately 10% increase in the housing in Audlem!
Furthermore the proposed development would destroy the outlook of many neighbouring houses – a critical aspect of the high quality of village life that Audlem offers. (not mine – this is not an NIMBY complaint!)
Questions
The proposal raises a number of questions that need to be addressed by Cheshire East Council and Gladman in order to fully assess the sustainability of the development within the village, including:
1. What does CEC and the developer propose to do to ensure that public facilities such as doctors surgery and nursery and primary schooling are able to support such an increase in village population?
2. What will be done to improve traffic conditions, roads and parking within Audlem? The village is already congested with vehicles and suffers greatly from insufficient parking, heavy traffic volumes – including speeding HGVs and very poor road surfaces. The additional traffic generated from such a large development is not something that the village can absorb.
3. What will be done to provide improved public transport to the major towns so that new residents are able to get to work?
4. Will school transport capacity be increased to cope with an increase in children going to Nantwich to high school?
5. Would this development include the upgrading of telephone exchange and broadband capability to cope with the additional demand?
6. Would mains gas be installed to this development and the remainder of the village to reduce and remove the dependency on oil?
Regarding the specific questions raised in the leaflet:
1. Regarding the demand for "affordable" or "first time buyer" housing – CEC and Gladman should do suitable research into the demand for such housing IN AUDLEM, before any planning permission is sought and that the demand can be justified to local residents in justification of the development.
2. Regarding the specific mix of housing in Audlem – and any gaps. Most residents are NOT planning officers and do not have access to population figures, projected growth models etc and so this question is better addressed to the planning officers at CEC.
3. Regarding the development of community facilities – please see questions 1 to 6 above.
I expect I am not alone in my anger at the manner in which Gladman has acted so far and proposes to proceed. Does AudlemOnline propose to collate and publish the feelings, concerns and questions that residents have regarding this proposed development?
---
For those interested in keeping up-to-date with Gladman developments we have created a special Gladman index in the newsroom. You access it by clicking the Gladman banner on the homepage. To go there now click here.
---
This article is from our news archive. As a result pictures or videos originally associated with it may have been removed and some of the content may no longer be accurate or relevant.