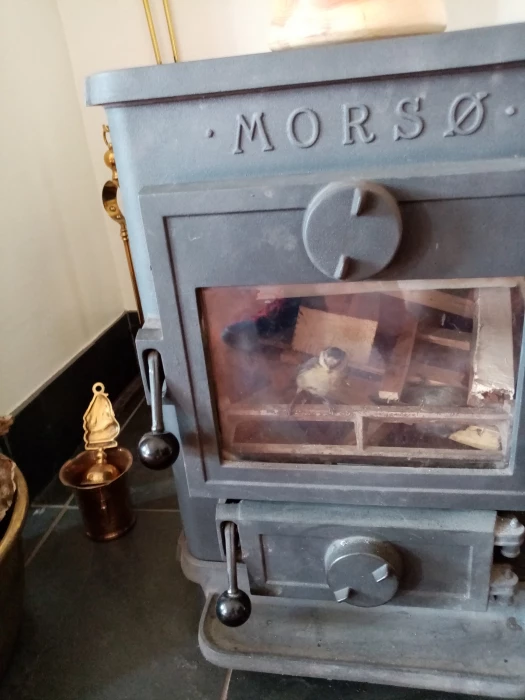 We came home this afternoon and heard this tap, tap, tap sound coming from our sitting room.
We were very surprised to see this little bird fluttering around inside our multi-fuel burner.
A Coal Tit?
Could this be a 'coal' tit we saw before us?
Glad to say that it was rescued and released into the open without any harm.