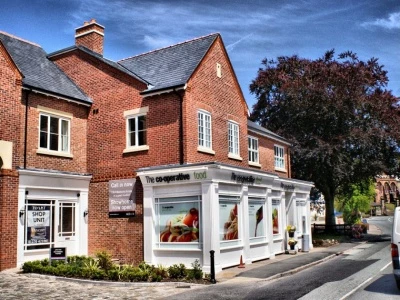 This is the statement on the Co-op website about how you can support local causes:-
When you buy selected Co-op products and services, 2p for every £1 spent goes into your membership account. And we'll split the same between like-minded organisations and local causes.
You can select a local cause you would like to support.
If you do not select a cause to support, we'll share the funds you raised equally between the 3 causes in your community.
We give you a new set of causes to choose from every October.
You can change the cause you support at any time.
Audlem Local Causes
The three local causes selected for the current round of funding are
Audlem Saints Football Club
Audlem and District Community Action
Friends of Audlem School
Audlem Saints Football Club
We would like to provide equipment and kit for football training/development for children/teenagers in Audlem and surrounding areas.
Audlem and District Communiuty Action (ADCA)
Our new dementia support group has already proved invaluable in providing respite and peer-to-peer support for people in our rural area. We aim to ensure we can continue this much-needed service.
Friends of Audlem School Association
We want to buy resources and equipment to educate our children on our carbon footprint, whilst continuing to focus on 'growing our own', with outdoor education benefitting pupils health and wellbeing.
So the message is
Become a Co-op member
Get 2p in the pound spent on co-op products back into your account
And the Co-op will give a further 2p split between local and national causes.