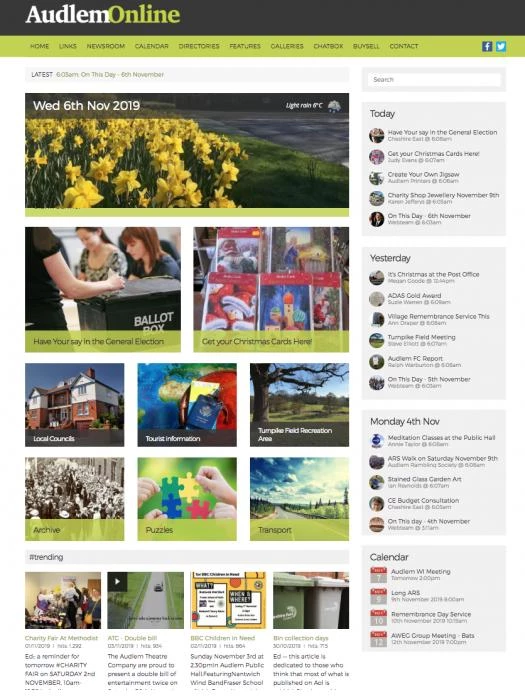 Sunday's articles for AudlemOnline will form one of our occasional Colour Supplements.
Expose on village life from Steph, our Social Affairs (n.b. not Affaires) correspondent
The dramatic story of an English Setter parachuted behind enemy lines during WWII,
The story of how Joe Biden, St Augustine and Audlem are inextricably linked
Daniel walking 1000 miles to support the fight against MND
ACER and how our views on flying might change post-COVID
The AoL Sunday Colour Supplement will be available on all good broadband – don't miss it.