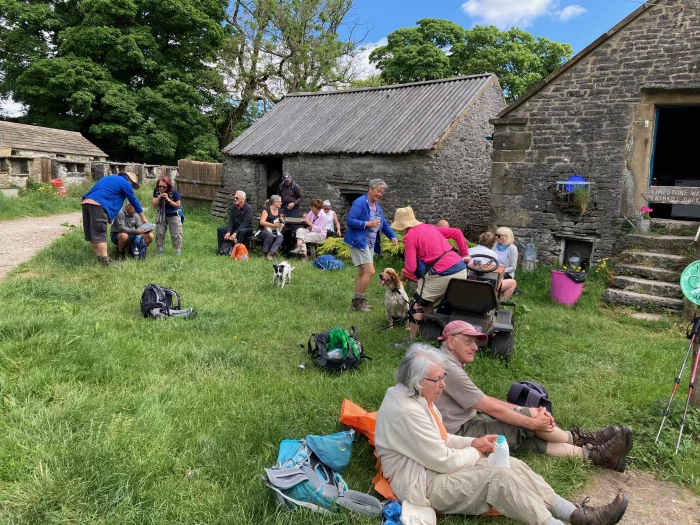 Christine Johnson will be leading the five mile local Short ARS walk on Saturday 31st July, meeting in Audlem Car Park 9.30 am.
The route takes us in front of the Shroppie Fly along the canal to Moss Hall Bridge, across fields to Coole Lane, from The Laurels across fields via Bennetts Bridge, Hankelow Mill, Corbrook/The Parkes, Monks Lane, Mill Lane, The Vale, Turnpike Field and back into the village.
When we recce'd it this morning there were no livestock in the fields (though of course that may change). There are a number of stiles (now cleared of overhanging thorny vegetation thanks to our expertise with secateurs, though too many nettles to completely remove, so be warned if you're wearing shorts!).
There is no need to register for the walk, so meet at the Public Car Park at 9.30 am.
Please note Party on the Park is scheduled for that day so car parking may be restricted -- if so it will be announced on AudlemOnline.
NB All walkers must have suitable footwear and be prepared for adverse weather, carry food and water to last for the entire walk and be suitably fit for the various lengths of walk.
Each walk is led by a nominated leader who will carry some first-aid equipment. The leader has the right to refuse to include in a group anyone who is felt not be adequately equipped.
Non-members of Audlem Rambling Society (ARS) are welcome to come on a walk but are expected to join ARS and pay the membership fee after a trial walk or two.