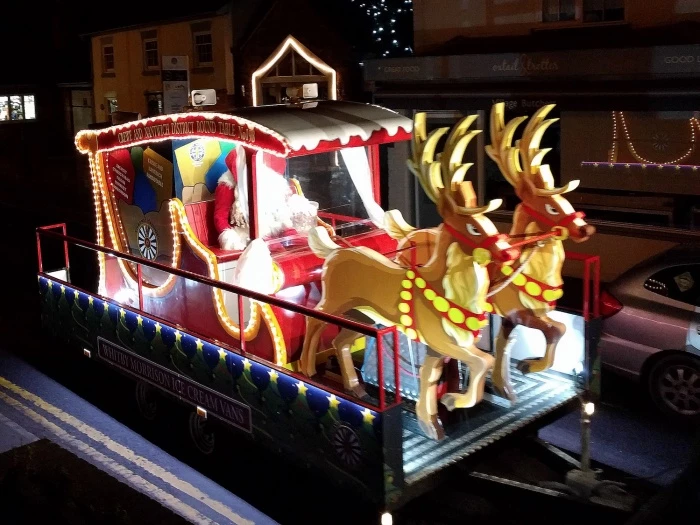 December 12th and 13th
We are very restricted this year because of Covid rules. But we are determined to give the village and Hankelow, Buerton etc a good taste of Christmas- and to cheer up families as much as we can.
We will tour Audlem, Buerton, Hankelow and areas on the nights of December 12th and 13th . Will take all in all around 7 hours .
We have the Round Table Sleigh but we are not allowed to knock on doors etc . So we are to seek a "Just Giving" page which Matt is the process of creating with a GR code. .
We are myself as SANTA, Matt Bonnell, Kev Mort and Geoff Stretch. We will endeavour to have two buckets attached to the side of the sleigh for any cash folks may wish to chuck into them.
All the cash we raise will be given to Audlem Appeals .
Last year we raised over £1500. -