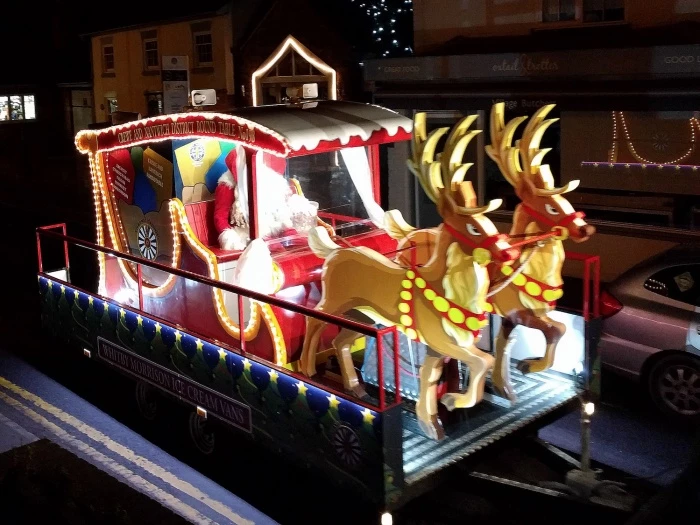 4th and 5th December
This annual event -- having taken place for the past 20 years or more- will be on the 4th and 5th of December this year.
Starting at 17:30 from the Lord Combermere / Butter market.
If anyone would be kind enough to help us in our tour of all the lanes and avenues of Audlem, Buerton and Hankelow please contact me on07813 820157 or email rjw@notrubraw.com
Last year, even in COVID days , we were able to collect £1500 for the various community groups here by folks coming out in their dressing gowns and pj's to put cash in the bucket.
This year we believe we can call to each house, spreading the Christmas Joy to all .
I speak on behalf of Santa and of the Round Table of Crewe and Nantwich, and of the team leaders- Geoff Stretch, Matt Bonell and Kev Mort .
Ralph Warburton