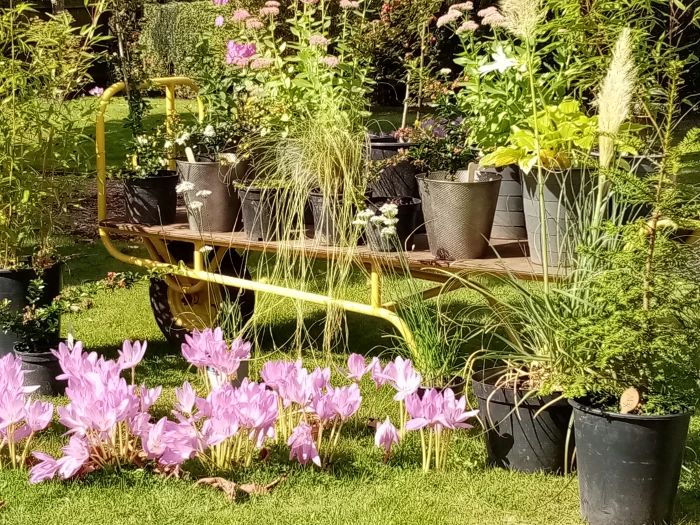 SALE OF AUTUMN PLANTS

We are holding an 'End of Season Sale' of autumn plants at The Squirrels, Longhill Lane, Hankelow this Sunday 18th September, from 10.00 until 4.00pm and for anyone who can't make it, 10.00 — 12.00 every morning next week.
This is a chance to grab a bargain and add some colour and beauty to your garden at this time of the year. The sale includes pots of 5 Colchicum bulbs — Autumn Crocus (now flowering) at ridiculously low prices, cotoneaster, euonymus, golden bamboo, hazelnut, mulberry tree, late white hosta, pampas grass, golden and red pyracantha, scarlet phlox, red sedum, tiger grass, wisteria, yew and much, much more, all at BARGAIN PRICES!

Many thanks,
Bob & Sue