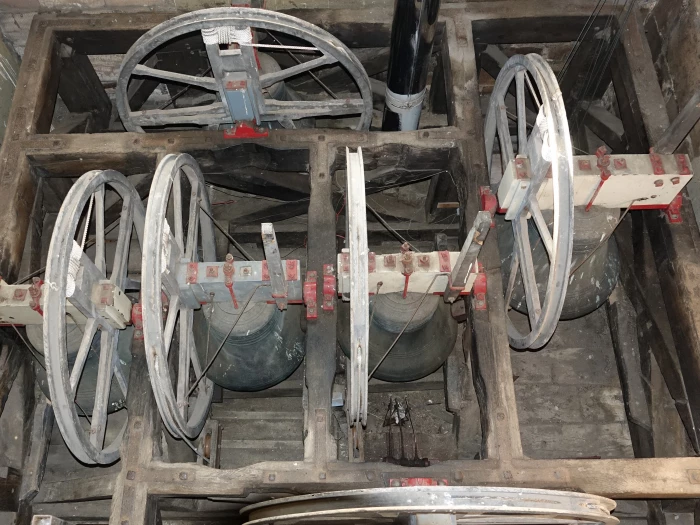 Thursday 5th October
On Thursday 5th October the Audlem bellringers will be attempting a peal starting at 6pm.
This is an enormous challenge as a peal is a non-stop sequence of about 5000 changes. It requires concentration, stamina and for the ringers to work together as a team*. They can't take a break, they must keep going at the same speed and they must try not to make a mistake. It should take about 2 3/4 hours and it is the ringers equivalent of a marathon.
We are attempting this now as a tribute to the bells and to all the Audlem people who have generously supported the bell restoration appeal. The bells have been in the tower since 1736 and at the end of this month are being taken down from the tower for a full renovation. When they return, ringing will be a lot easier and they should last for at least another hundred years.
Christine Johnson
*Ed – and presumably for the local residents, ear-plugs.