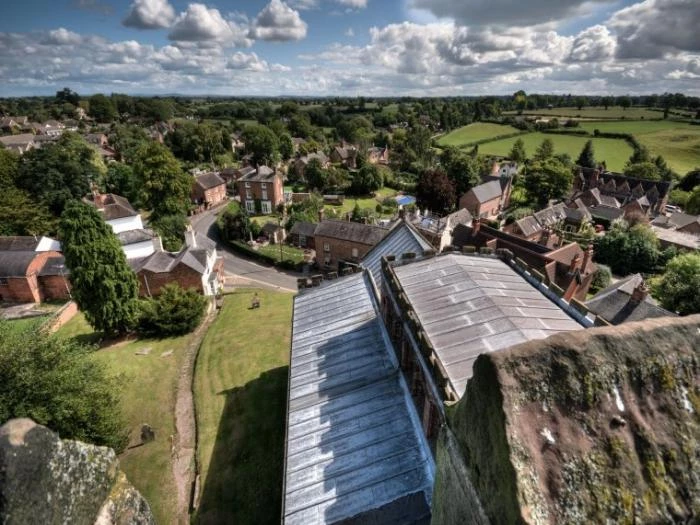 Sometime ago the Parish Council became aware that the ambulance service provider, North West Ambulance Service (NWAS), was not responding to emergency calls in the Audlem area in accordance with national targets. Various meetings took place with NWAS and eventually the offer was made to support Audlem and train local people to be First Responders, local people who could be first on the scene to provide rapid help until the ambulance arrived.
Four people volunteered and were subsequently trained. However as training commenced, we learned it was to be to a lower standard than other groups around Cheshire. The decision was taken, however, to have the people trained and we would continue to argue our case directly with the NWAS.
This has now been going on for some time to little effect. We have involved our MP, Stephen O'Brien, who has met with the Chief Executive of the NWAS and other senior NWAS managers. All efforts so far have been to no avail. However, Stephen O'Brien is encouraging us to not give up our cause and he will continue to support us directly.
We have a further group of volunteers who will start training shortly. This will give us a tremendous cover across the Audlem area when you consider that the original team were committing 86% of their spare time to provide the service. Unfortunately, the lower level of training the First Responders now receive means they cannot attend calls such as falls; anything involving under-14s or administer any drugs, including Aspirin.
As for costs, the First Responders do not get paid. They are volunteers giving spare time to the village and surrounding areas. The car they use was donated by Cheshire Constabulary at no cost.
The Parish Council donated £500 when the scheme was initially set up, with a further £1,000 this financial year. Other monies have been raised from local businesses and local donations.
The only money received from the NWAS is for car mileage. Insurance, car tax and other running expenses have to be found from donations.

Therefore we continue with our debate with the NWAS to provide training to a level we perceive the Village wants. However we need your views/perception of the level of service we should expect from the NWAS. At present the ambulance service has a target of attending a top priority (red) call in 19 minutes. This does not always happen, and it is of no fault of the crews but because of the few ambulances that are available and where they are at the time of the 999 call.
We need to know if you support the Parish Council's efforts to achieve:
1 – An improved ambulance service with better response times
2 – Training to a higher standard for our First Responders so they can attend more cases.
A voting slip, where you can also express your views, will be circulated shortly to all households. We want to ensure we are acting in accord with residents' wishes on this important issue about one of the emergency services. We hope you will participate in this local test of public opinion.
Mike Hill, Audlem Parish Council
---
This article is from our news archive. As a result pictures or videos originally associated with it may have been removed and some of the content may no longer be accurate or relevant.