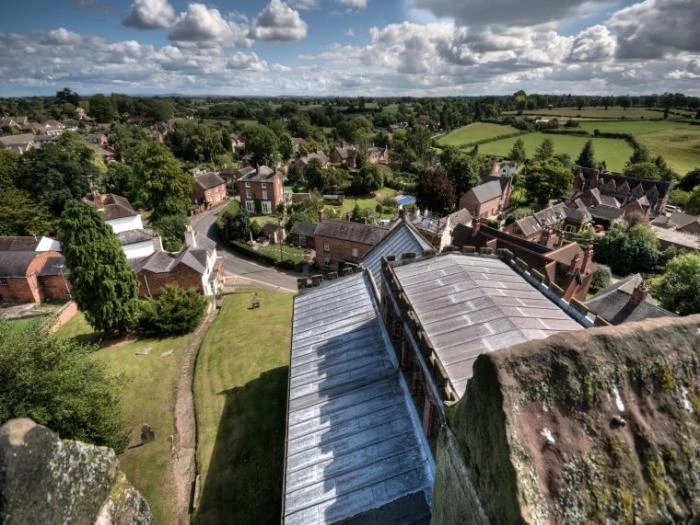 Councillor Michael Jones, leader of Cheshire East Council, attended last night's Audlem Parish Council meeting and addressed the issues raised by the Gladman proposal to build up to 120 houses at Little Heath. He then took questions from parish councillors and members of the public.
In a passionate, and at times very personal address, Michael Jones said Audlem was a key village, a local service centre, and therefore will have to see more houses over the next twenty years. But, instead of the expected hundred or so new properties, the draft Local Plan envisaged fewer, indicating around seventy in all over twenty years.
He described how massive resources had now been thrown behind completing the Local Plan and that it would be completed by September before going out for consultation and then final formal approval.
Fighting
He described how Cheshire East was now, starting today, fighting a series of fifteen planning proposals across the borough. The aim: to establish that Cheshire East had met its five year housing supply figure. Once that was proved it would be key to all subsequent appeals by developers such as Gladman.
He went on to describe how he has spoken over the past year about protecting villages like Audlem but acknowledged that a 'gap' had emerged in planning law that had created a developers' "feeding frenzy." This has meant the need to accelerate the Local Plan was vital and, as well as the council's own resources, over £1million had been spent on consultants, while regular discussions with central government and MPs, including the Planning Minister, Nick Bole, have taken place.
He stressed that houses had to be where the jobs are, not in villages like Audlem. This meant that the bulk of south Cheshire's new housing over the twenty year plan will be in Crewe.
Praise for Audlem
Michael Jones then went on to describe how hard Cheshire East will fight on these planning issues while also praising Audlem as a benchmark admired by many other villages for achievements such as its Parish Plan, its Village Design Statement and AudlemOnline, the latter very widely read in other villages. He asked parish councillors whether they knew how many affordable properties were needed and was told that a recent survey showed about thirty.
He wanted to see sustainable development. That fight starts with an appeal today and Cheshire East will refuse on planning grounds developments outside the Local Plan and settlement boundaries. The only exceptions would be for affordable housing. He stressed that Cheshire East was fighting for Audlem before, in answer to a question, saying that the gap being exploited by speculative developers is closing and it's too late in Cheshire East for the developers.
Looking at Audlem, he said that if there was an appeal if Cheshire East had rejected the Gladman proposal on planning grounds, the appeal would probably be heard in April by which time the Local Plan will be in place.
He then took questions on the impact on health services of the many housing proposals and said all developments over ten properties will be subject to a detailed Health Impact Assessment.
Shoulder to shoulder
He concluded by saying that Cheshire East was fighting "shoulder to shoulder" with communities like Audlem. While Cheshire East will see 20,000 new properties as the population continues to rise, they had to be sustainable and located where the jobs are. Cheshire East has the law on its side, it is working with the government to ensure sustainable development, not what would be unsustainable growth in Audlem and villages like it.
Michael Jones stressed that Cheshire East will put the money behind the appeals and that this is democracy in action. Eventually we will win, he said, and the fight starts today with the first of the fifteen appeals the council is now fighting. And if any of those cases are lost, the houses in that lost case will immediately be added to the five-year housing supply figure, thus reducing the chances of developers winning subsequent cases.
---
This article is from our news archive. As a result pictures or videos originally associated with it may have been removed and some of the content may no longer be accurate or relevant.