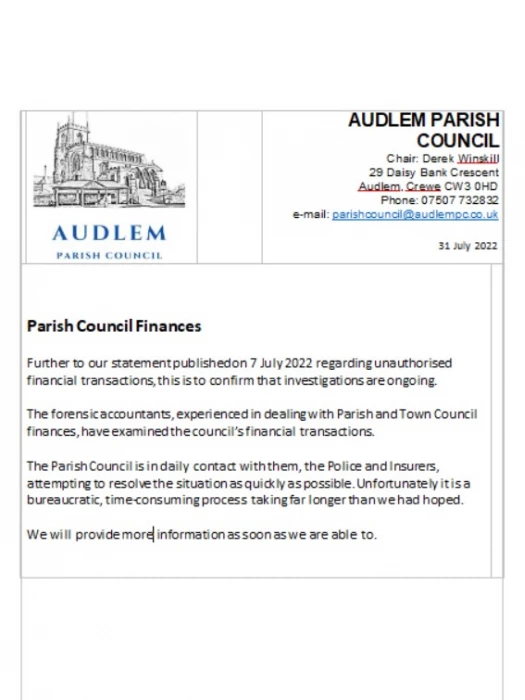 Parish Council Finances

Further to our statement published on 7 July 2022 regarding unauthorised financial transactions, this is to confirm that investigations are ongoing.

The forensic accountants, experienced in dealing with Parish and Town Council finances, have examined the council's financial transactions.

The Parish Council is in daily contact with them, the Police and Insurers, attempting to resolve the situation as quickly as possible. Unfortunately it is a bureaucratic, time-consuming process taking far longer than we had hoped.

We will provide more information as soon as we are able to.