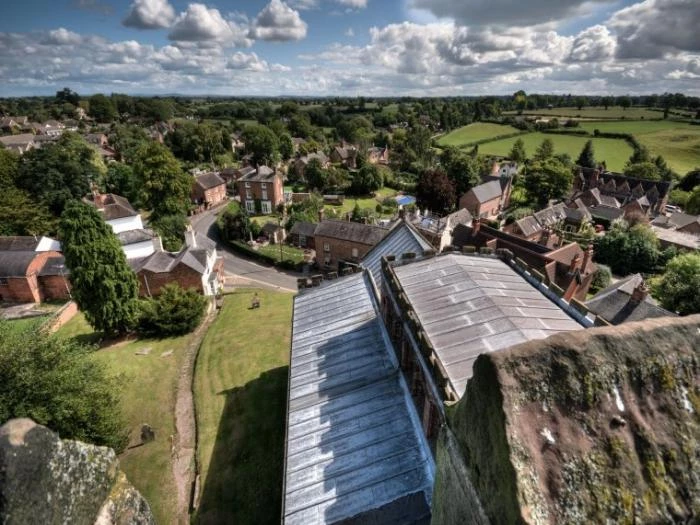 Bodyline, also known as fast leg theory bowling, was a cricketing tactic devised by the English cricket team for their 1932-33 Ashes tour of Australia, specifically to combat the extraordinary batting skill of Australia's Don Bradman. A bodyline delivery was one where the cricket ball was bowled at the body of the batsman, in the hope that when he defended himself with his bat, a resulting deflection could be caught by one of several fielders standing close by.
The tactic was considered by critics to be intimidatory and physically threatening, to the point of being unfair in a game that was supposed to uphold gentlemanly traditions. England's use of a tactic perceived by some as overly aggressive or even unfair ultimately threatened diplomatic relations between the two countries before the situation was calmed.
Within the Marylebone Cricket Club (MCC), which administered English cricket at the time, few voices were more influential than "Plum" Warner's, who, when considering England's response to Bradman, wrote that it "must evolve a new type of bowler and develop fresh ideas and strange tactics to curb his almost uncanny skill". To that end, Warner orchestrated the appointment of Douglas Jardine as England captain in 1931, as a prelude to Jardine leading the 1932-33 tour to Australia, with Warner as team manager.
Remembering that Bradman had struggled against bouncers during his 232 at The Oval in 1930, Jardine decided to combine traditional leg theory with short-pitched bowling to combat Bradman. He settled on the Nottinghamshire fast bowlers Harold Larwood and Bill Voce as the spearheads for his tactics. In support, the England selectors chose another three pacemen for the squad. The unusually high number of fast bowlers caused a lot of comment in both countries and roused Bradman's own suspicions.
Bradman had other problems to deal with at this time; among these were bouts of illness from an undiagnosed malaise which had begun during the tour of North America, and that the Australian Board of Control had initially refused permission for him to write a column for the Sydney Sun. Bradman, who had signed a two-year contract with the newspaper, threatened to withdraw from cricket to honour his contract when the board denied him permission to write; eventually, the paper released Bradman from the contract, in a victory for the board. In three first-class games against England before the Tests, Bradman averaged just 17.16 in 6 innings. Jardine decided to give the new tactics a trial in only one game, a fixture against an Australian XI at Melbourne. In this match, Bradman faced the leg theory and later warned local administrators that trouble was brewing if it continued. He withdrew from the First Test at the Sydney Cricket Ground amid rumours that he had suffered a nervous breakdown. Despite his absence, England employed what were already becoming known as the Bodyline tactics against the Australian batsmen and won an ill-tempered match.
The public clamoured for the return of Bradman to defeat Bodyline: "he was the batsman who could conquer this cankerous bowling ... 'Bradmania', amounting almost to religious fervour, demanded his return". Recovered from his indisposition, on 30th December 1932 Bradman returned to the side in Alan Kippax's position. A world record crowd of 63,993 at the MCG saw Bradman come to the crease on the first day of the Second Test with the score at 2/67. A standing ovation ensued that delayed play for several minutes.
Bradman anticipated receiving a bouncer as his first ball and, as the bowler delivered, he moved across his stumps to play the hook shot. The ball failed to rise and Bradman dragged it onto his stumps; the first-ball duck was his first in a Test.
The crowd fell into stunned silence as he walked off.
What, in popular culture, was inspired by this famous duck?
Find out here...
Walt Disney was in the process of creating a friend for Mickey Mouse when he possibly read about Bradman's dismissal in the papers and decided to name the new character "Donald Duck".
---
This article is from our news archive. As a result pictures or videos originally associated with it may have been removed and some of the content may no longer be accurate or relevant.