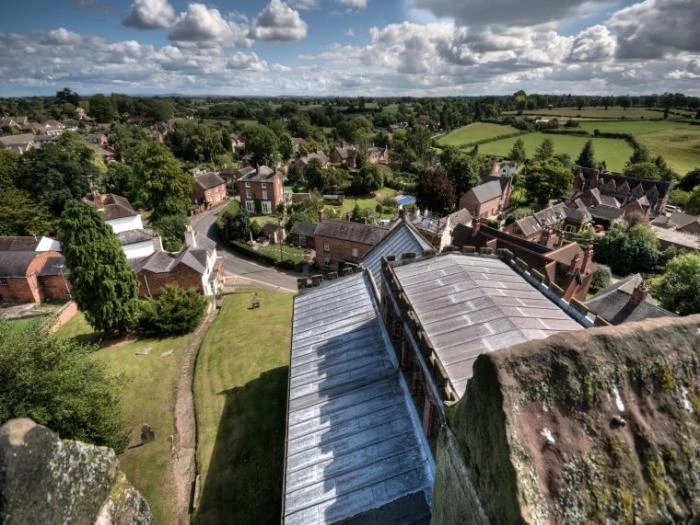 The 30th of May 1431

The story of Joan of Arc's trial and death is one that provides a healthy reminder if one were needed that the British or English are not always on the side of the angels.
The French can have little pride in the matter either, as Charles VII did nothing to secure her release, and it was the Burgundians, allies of England, who sold the captured Joan for 10,000 crowns to her vengeful enemies.
Joan was tried in Rouen, the entire event an embarrassing sham. Bishop Cauchon of Beauvais, an English puppet, was prominent in the affair, paying for it and directing the proceedings. Initially no grounds for trial could be found, but Cauchon pushed ahead. Enormous pressure was put on those involved, some clerics even threatened with death should they veer from the line directed; the illiterate Joan was denied representation; court documents were forged by the English; and contrary to law she was kept under guard by men, rather than nuns, this last point eventually being decisive in her fate.
In essence Joan was found guilty of wearing male clothes, contrary to the teaching of the bible, and thus was a heretic. She agreed to wear women's clothes, and thus faced imprisonment rather than death. But her death was politically necessary. In prison she was sexually assaulted, threatened with rape, and subjected to other indignities. As a way of deterring rape, and making it more difficult to effect, she took up wearing male clothes again (somewhat suspiciously being allowed to do so by her captors). Having thus reneged on her agreement she was confirmed as a heretic and condemned to death.
Joan was burned at the stake in the old market place in Rouen. She was not yet 20 years old. As such a potent symbol of resistance to the English they then burned her body again, and again after that, reducing her remains to mere ash that no relics should remain, fearing they could provide a powerful rallying symbol for the French.
And then the ash was thrown in the Seine.
Who was the person who set the fire as Joan was burned?
---
This article is from our news archive. As a result pictures or videos originally associated with it may have been removed and some of the content may no longer be accurate or relevant.