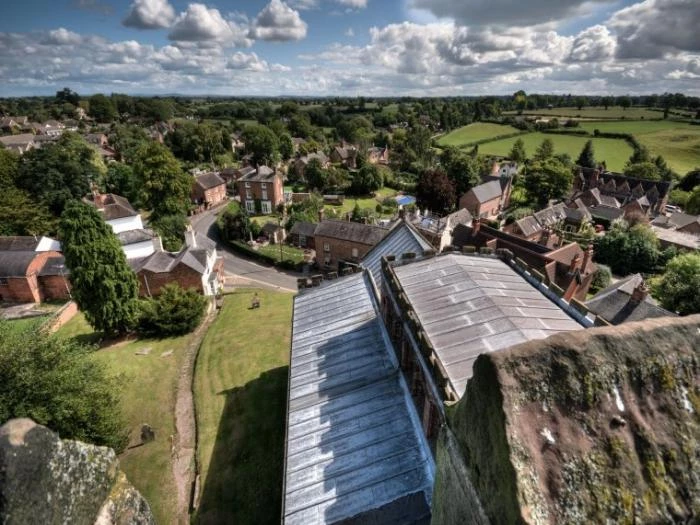 The 25th of July 1603
King James I didn't hang about. He was already warming the throne of Scotland before he had completed his potty training. A one-year-old king – his beginning had parallels to his tragic mother, Mary Queen Of Scots . Dying before he reached pensionable age, James I Of England (James VI Of Scotland) packed quite a lot into his 58 years. King Of Great Britain, a Scotsman? As the Scots would say: 'Go on yer-sel big man.'
His reign north and south of the border was not without the odd moment of panic. Britain's inaugural Bonfire Night nearly ended in his death, as Guy Fawkes loaded his shopping trolley with as many Catherine wheels and Roman candles as he could find and caught the tube to Westminster. But the potentially explosion machinations of the Gunpowder Plot were never going to be his most pressing of issues; not with an English Parliament to preside over.
Britain was changing in James I's lifetime. He had taken the throne of England after Elizabeth I 's death ended the Tudor line of succession. Thus, his claims to the English throne – claims which made his mother so vulnerable to the monarch he succeeded – would be realised.
He was a bit of a cavalier was old James. His views on politics were unabashedly forthright. Scotsmen reading this may indulge in a wry smile when considering that this plain-speaker, rubbish with the nation's purse, should have started many of the constitutional arguments that gave rise to the English Civil War . He was the wisest fool in Christendom, so said Sir Anthony Weldon.
Not that James I was a fool. On the contrary. But this was a period of great change in Britain. Indeed, this was when Britain was beginning. When the crowns were united, worn by one monarch. Out of such change, conflict and rancour is as inevitable as rain during Wimbledon . After his mother's tribulations as a Catholic in a reformed country, James I's life was a little more sanguine.
Crowned in 1567, perhaps he was inured somewhat by having that Calvinist zealout John Knox preach at his coronation. What one would give for the adult king's opinion on the firebrand that hounded his mother. That would have made a wonderful Channel Four special.
Though a chaste individual – girls are yuck! the 17th Century Heat Magazine may have squealed – Anne Of Denmark won his heart. Of their three children – Henry, Elizabeth and Charles – Charles became king. For the time he was happily married.
His ascension to the throne was actually quite painless for all concerned. Elizabeth I was an old woman and was well aware that James I would be taking her room in a matter of months. Believe it or not, the people afforded him quite a welcome. And why not? This was the chap who liked to talk union, and that was always a popular topic amongst the English, for whom a union of the crowns seemed like a marvellous move. Something to celebrate over Pimms and lemonade. Scotland and England were changing. The constitutional cards had been shuffled, and they were about to be dealt.
---
This article is from our news archive. As a result pictures or videos originally associated with it may have been removed and some of the content may no longer be accurate or relevant.