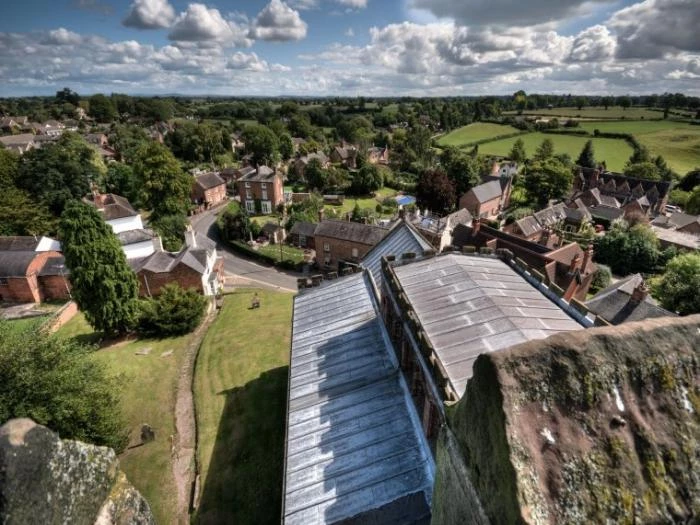 The latest news from Antoinette Sandbach
After a long and hard-fought campaign Boris Johnson has emerged as Theresa May's successor as Leader of the Conservative Party and Prime Minister. I congratulate both him and Jeremy Hunt on their campaigns.
I hope that he can bring Parliament together to pass a pragmatic Brexit deal. While there has been a lot of discussion about what kind of Prime Minister he will be, I hope he will reflect on his time as London Mayor when he brought people together and governed as a moderate, pragmatic and centrist Conservative. I also hope he will be the Prime Minister who can take us beyond Brexit and get us back to winning ways by focusing on the real issues that affect my constituents, like school funding, the social care and the economy.
Although the news has been dominated in recent weeks by the leadership contest and hustings, my work has continued as normal both here in Westminster and in the constituency. Here's what I've been up to since the last newsletter:
Spectator Energy Summit
I was pleased to have the opportunity to speak at the Spectator Energy Summit on 4 June 2019, together with other prominent figures from across government and the energy sector.
The Summit examined not only the task of replacing polluting forms of power generation but also what the priorities should be with regards to the challenge of decarbonizing our transport, network infrastructure and heating. It also explored how the UK's energy system will need to develop in order to cope with the production of renewable energies.
ADS Apprenticeship Reception
During National Apprenticeship Week, it was great to have the opportunity to celebrate the 12,000 apprentices working in the UK's Aerospace, Defence, Security and Space sectors and meet a number of those apprentices at the ADS Annual Reception.
From technology to exports, to apprenticeships and investment, the Aerospace, Defence, Security and Space sectors are vital to the UK's growth ' generating £74bn a year for the UK economy, including £41bn in exports, and directly providing 380,000 jobs.
Guide Dogs- Access All Areas
On 19 June I attended the Guide Dogs' Access All Areas lobby where I spoke to guide dog owners about their experiences of being turned away by businesses, including shops, gyms, public transport minicabs and hotels, because of their dog.
According to research by The Guide Dogs for the Blind Association, during the last year 76% of assistance dog owners have been illegally refused access by a business and 73% have been refused by a taxi or PHV driver. As a result Ministers are now looking to incorporate disability awareness and equality training into national minimum standards for taxi and PHV drivers.
Celebrating successful local SME
It was a pleasure to meet with Dave Turner, Managing Director of Top Speed Couriers, a courier company which undertakes specialist work for government agencies.
Having recently moved into Eddisbury from the neighbouring Tatton constituency, Top Speed Couriers are an SME success story, having grown almost four fold in 6 years and created over 60 new jobs, many of which are in the local area. The recent move to Winsford is to accommodate the company's plans to grow further and create even more value for the local economy.
COP26 Petition
In the Chamber on 18 June 2019, I presented the petition signed by the constituents of Eddisbury requesting that the House of Commons urges the Government to ensure that the United Kingdom hosts the upcoming 2020 UN Global Climate Change Summit (COP26). Following the submission of the petition, the Foreign Secretary has confirmed that the UK will host the Summit in partnership with Italy.
Here are some of the other things that I have been up to since the last newsletter:
It has been lovely to welcome a number of our local schools to Parliament over the past couple of weeks. Thank you to the staff and pupils at Wimboldsley Primary School, Shocklach Oviatt C.E. Primary School and St. Chad's C.E. Primary School for the passion and interest shown on a wide range of topics.
During Prime Minister's Questions on 22 May 2019 I raised the critical role energy efficiency measures will play in tackling climate change and received the Prime Minister's assurance that the Government intends to bring 2.5 million fuel-poor homes up to an energy performance certificate C rating by 2030, saving energy and bringing down bills.
On 5 June 2019, I met with the Secretary of State for Digital, Culture, Media and Sport, Jeremy Wright, to once again discuss the issue of rural broadband.
I was delighted to attend the launch of Britain Beyond Brexit at The Centre for Policy Studies on 10 June 2019, having contributed an essay on rural poverty to the book.
On 17 June 2019, I welcomed the Health Minister, Jackie Doyle-Price, to the APPG on Baby Loss. The Minister spoke to the group about the Department's new NHS Plan and how it will build upon current baby loss prevention and support initiatives.
At BEIS Questions on 11 June 2019, I asked the Secretary of State, Greg Clark, what steps the Government are taking to support the development of electric vehicles.
Out and about in the constituency, I had a productive meeting with Councillor Louise Gittins, Leader of the Council, and Andrew Lewis, Chief Executive of Cheshire West and Chester Council to discuss local priorities and the Council's work. It was also my pleasure to join Bentley to celebrating 100 years of engineering excellence and view the EXP100GT, Bentley's electric concept car, which was simply stunning.
---
This article is from our news archive. As a result pictures or videos originally associated with it may have been removed and some of the content may no longer be accurate or relevant.