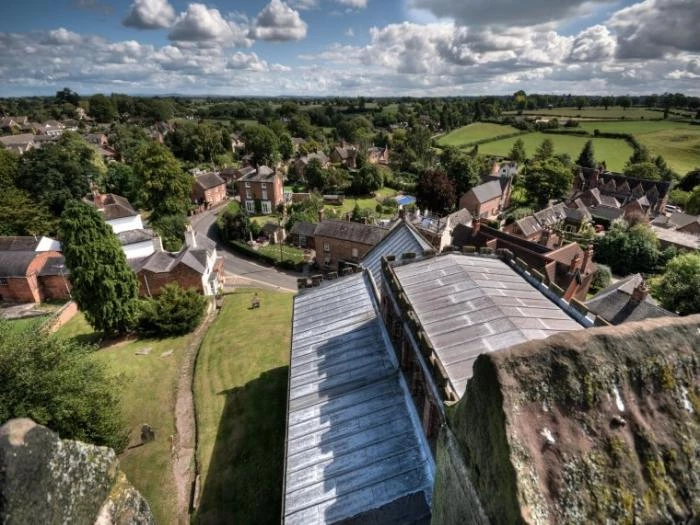 Apologies for the absence of the promised further review of Tuesday night's Amazing session by a fabulous range of musicians who had all starred in the DVD for Mend our Mum.
Our report the following day focussed on young Macy performing live in front of an enthusiastic audience for the first time (see below) but there was much else to enjoy.
Dave Nettleton has been popular in these parts for years but it was news to your reviewer that he had penned a song about the A525 between Audlem and Whitchurch – and a fine number it was too.
Despite appearing solo after Steve Overland, Jim Kirkpatrick et al – again see below – Dave held the audience with a powerful performance, his songs often with a local twist. A great singer/ songwriter.
It was then the Duffey Boys with John Gunstone, Paul Turner (aka Taylor when with the DBs, we were told) and Alisdair Mackenzie, who played a lively and very enjoyable set.
Notable was their rendition, nay interpretation, of Eleanor Rigby, a number which, shall we say, evolved in quite mysterious ways as members of the band realised quite what was going on. Great fun and wonderful entertainment.
Tuesday's report, for those that missed it, about Macy's debut alongside a team of great musicians said:
A Star is Born
Yesterday's somewhat mysterious report of a rather special night at The Lord Combermere proved to be so true. It was very, very special.
Judging by the numbers who turned up, many guessed what might be on offer. But few will have expected a stella debut by such a young performer, live, backed by some of the country's finest musicians.
7-year old Macy has been seen singing on televisions around the world but live performances are a different matter. But there was confidence, poise and a thrilling voice as she kicked of a wonderful night's entertainment with "Oh, wouldn't it be lovely" to roars of approval.
And she seemed to love it as much as the audience.
Then it was the number all had been waiting for. "Amazing Grace" with hardly a dry eye in the house after she sang it with Steve Overland, lead vocalist and songwriter for the bands Wildlife, FM, The Ladder, Shadowman and Overland.
There followed a fabulous set by Steve with Jim Kirkpatrick, Paul Turner, Alisdair Mackenzie and John Gunstone. Steve Overland, we are told, rarely plays pubs, but seemed to love the atmosphere as he realised, after singing himself in the Amazing video, this was a special audience – after all, most of them had sung in a Christmas Number One – in the Religious & Gospel chart!
More tomorrow on a great night as Dave Nettleton and the Duffey Boys took to the floor.
---
This article is from our news archive. As a result pictures or videos originally associated with it may have been removed and some of the content may no longer be accurate or relevant.