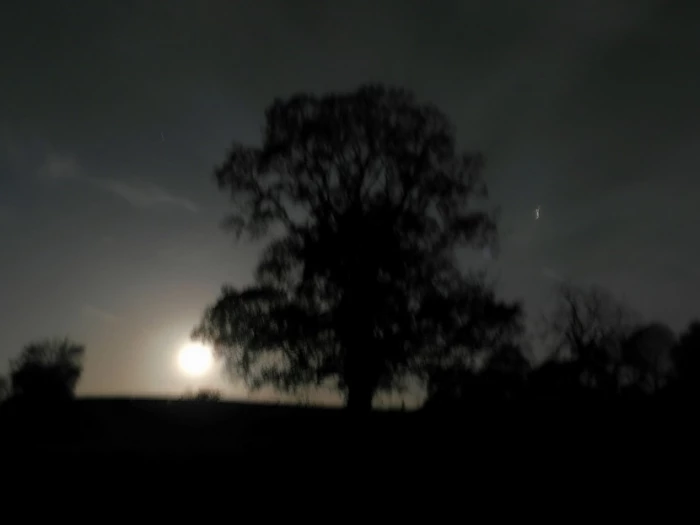 The big full moon hung high up there..
It fills the darkness with light to share..
On long cold nights it's there to see..
Cast long dark shadows over land and sea..
What secrets are held within its spell..
It sees so much but it will not tell..
A lonely moon that is cold and sound..
Throwing pale shadows across the ground..
Without its light we would not see..
And be cast in darkness for eternity..
So, light our paths and show us the way..
Keeping us safe at night until day..
Robbo
1990 – Written while working nights at Rolls Royce