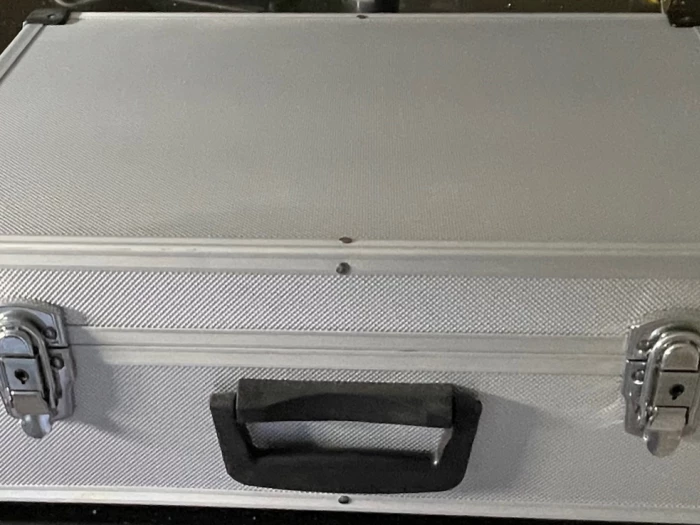 Can anyone shed any light on the whereabouts of a missing wireless microphone system normally stored in the Town hall ?
Audlem and District Probus Club keep stored their wireless microphone system used for their twice monthly meetings in the Town Hall. The equipment is stored in a cupboard in the right hand Ante-room as you look at the stage from the body of the Hall.
The equipment is contained in a silver metal (Aluminium) box aprox. 45cmx 30cm x15cm, similar to the one in the photo but without the black corner pieces.
The box contains a Shure body pack wireless transmitter with a Lavalier(lapel) microphone and headset. A separate handheld wireless microphone and a Shure dual wireless receiver with power adapter. All these contents are embedded in foam for protection.
In addition there were two XLR microphone cables belonging to the public hall each about 3m long.
The equipment was last used on 25th May and was discovered missing on Thursday 23rd June.
During this interim period several events and groups have taken place during which microphones may have been used namely:
ADCA, Then Media, Audlem Theatre company, Audlem Voices, a group from Crewe, the RN Rally and Ceileigh Band.
It is possible that the above equipment has been accidentally acquired as the tidying up process has taken place.
Any help in locating this equipment would be gratefully received.
If you have any information please on the whereabouts please contact:
Geoff Stretch 01270 811011
Alvar Jones 01270 811005
John Tilling01270 811990
Thank you