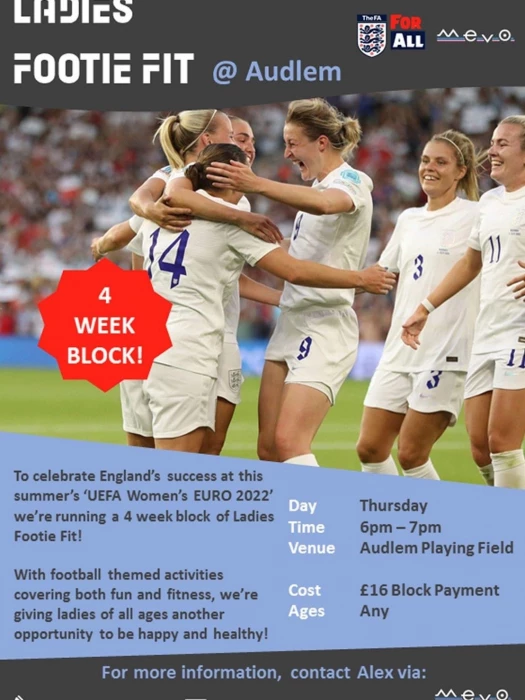 To celebrate England's success at this summer's 'UEFA Women's EURO 2022' we're running a 4 week block of 'Ladies Footie Fit' sessions in Audlem, Cheshire!
A weekly, football themed fitness session will take place 6pm till 7pm on the following dates: --
Thursday 11th August
Thursday 18th August
Thursday 25th August
Thursday 1st September
What you need to know:
Who is it for? Ladies of all ages and fitness levels
How much will it cost?Just £16 for all 4 sessions!
Where? Audlem Playing Field
All places must be booked and paid for in advance – for registration click here:
For further information please contact us via email: alex.mevo@outlook.com
Kind Regards,
Alex Titchiner
MEvo Health & Education