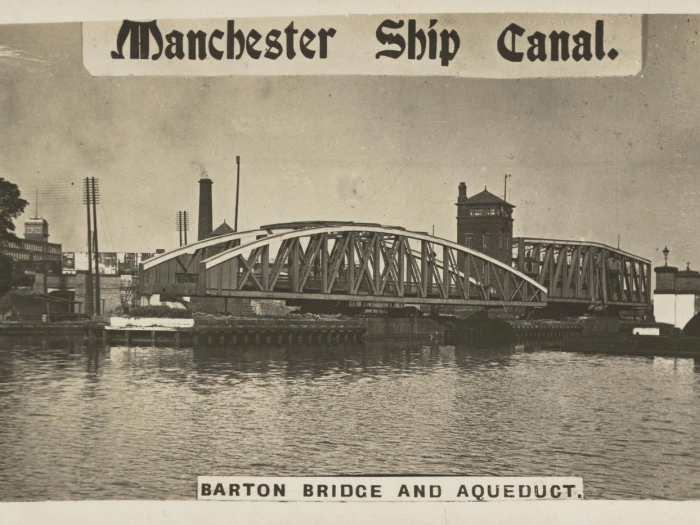 History Shorts No. 35
The idea of a waterway linking Manchester to Liverpool had been proposed in 1714, when a group of businessmen promoted a parliamentary bill to make the Mersey and Irwell rivers navigable between the two cities. In 1734 small boats were able to make the journey from quays in Manchester to the Irish Sea via this route.
Later, in 1759, the Duke of Bridgewater was looking at transporting his coal from Worsley into Manchester and he engaged James Brindley to build the Bridgewater canal.
The initial branch of the canal was completed in 1761 and crossed the Irwell via a stone aqueduct. In 1776, four years after James Brindley died, the canal was extended to connect to the Mersey near Runcorn by a series of 10 locks.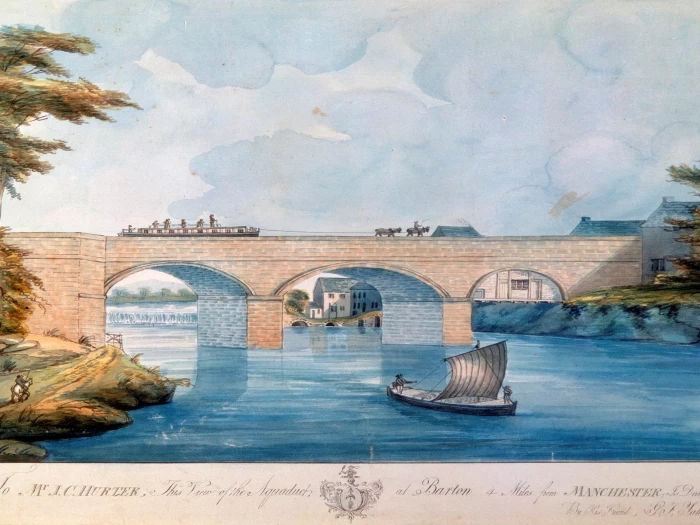 In the meantime, Manchester was booming with the cotton industry and looking for a cheaper way to transport goods. There was a feeling that the rates to use Liverpool docks were too high as were the rates for carriage of goods by the 'new' railway companies.
Henry Fulton proposed a scheme in 1876 to build a waterway to the sea using fully tidal rivers, which meant the docks in Manchester would have been 60 feet below ground level. However, the plan was shelved when the Dock Trustees in Liverpool reduced their rates.
In 1882 a meeting was convened of local industrialists and mayors at 'The Towers', the Didsbury home of Daniel Adamson (engineer and boiler manufacturer), to discuss a project to build a canal. Six months after the meeting, Parliament was presented with a bill proposing the building of the canal, which was passed by the Commons but defeated in the Lords. Undeterred, the backers sought further funding and finally the bill received royal assent in 1885.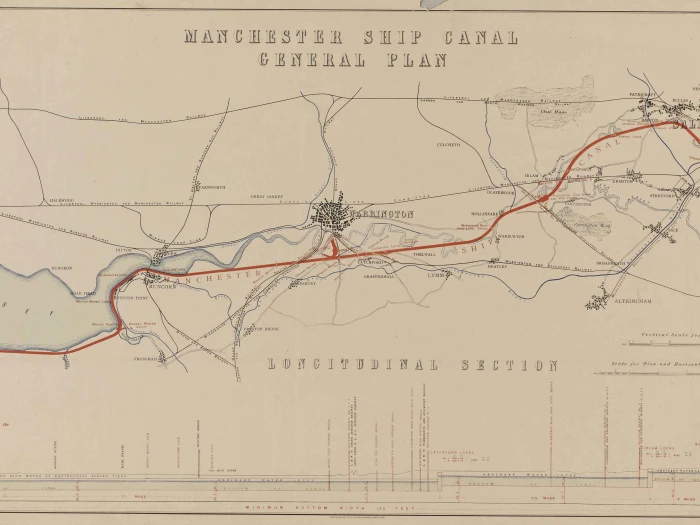 Two designs were put forward: the original Henry Fulton plan, and an alternative by Edward Leader Williams which consisted of five sections of canal separated by locks. The Williams plan was finally adopted.
The Bridgewater aqueduct had to be demolished, as the 'new' canal used part of the Irwell and needed to pass under the Bridgewater, yet still allow passage to ocean-going ships. A novel solution, constructed in 1894, was the Barton swing bridge which allowed a section of the canal to revolve through 90 degrees to let ships pass unhindered. It is now Grade 11 listed, as it is the only example of its type in the world.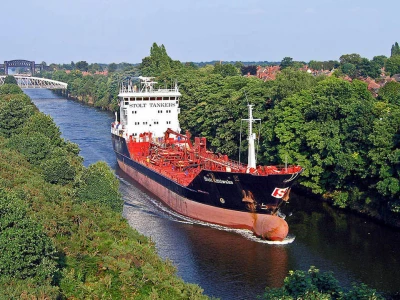 Although the original capital raised for the project had been some £6m, by the time the project was finished it had cost £15m (£1.9bn at today's values) and employed 16,000 men for six years. Manchester had finally become an inland port, and in 1963 it was the third largest port (by tonnage) in Britain. Sadly, ever since it has been in decline.
Further Information
Construction of the Manchester Ship Canal, a video slide show on YouTube, click here.
The Peoples' Canal- the story of the Manchester Ship canal, click here.