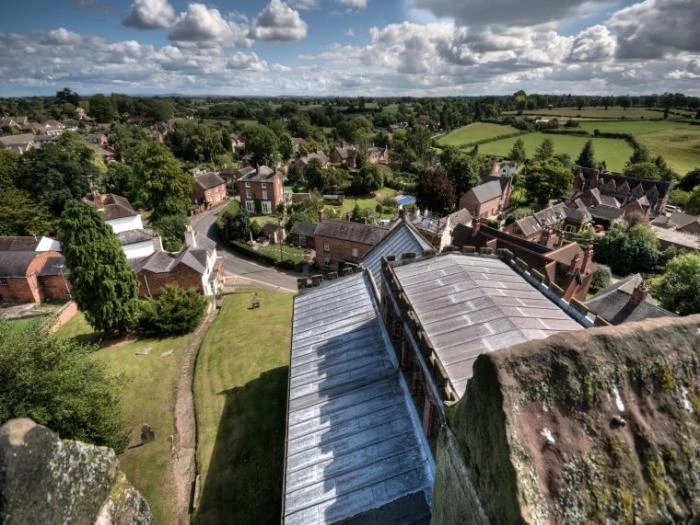 Billy Gibbons
Hi everybody, my name is Billy Gibbons and I have lived in the beautiful village of Audlem all my life. Having said that, I haven't yet, have I? But until I shuffle off this mortal coil, and, if I don't move, which I've no plans to do, I will have lived in Audlem all my life.
For those of you who don't know me, I'm the chap that has a 10ft Space Rocket stuffed in his kitchen roof...as you do!! Mind you, that's not strictly true either, I HAD it stuffed in my roof because a friend bet me £100 I wasn't crazy enough to do it. (He didn't know me very well!) And there it stayed, a proud, majestic symbol of man's daftness.
But, on a more serious note, after the tragic events of 9/11, I thought it looked in bad taste, so I took it down. But fear not, fans of Rockets and Daftness, it may be making an appearance soon, watch this space! (Space? Rockets? Oh never mind). If you're wondering what happened to the £100, it was donated to the Christie Hospital in Manchester.
I was thinking the other day..."What would Aliens make of Audlem if they chose to land here?" (I really must get out more). I bet they, like most people I've spoken to, would love it. They can do their Intergalactic shopping here at the Village Store and the Salad Bowl. If they felt a bit of travel sickness (and they would, wouldn't they? I mean, Mars isn't just up the road... although the Mars sweet factory is only in Slough), anyway, if they did, they could call in at the Chemist, or the Doctors. If they have got hair, they could get it cut at the Hairdressers, if they wanted to sample a pint of Earth's finest...the Shroppie Fly, the Bridge Inn, the Combermere or the Lamb. (Mind you, if they went in the last one it may take them a while to get served!!).
The best Pea and Ham soup and cup of tea...(and more), it's got to be The Priest House for our Alien friends. If they fancied Fish & Chips or a Pizza, no problem here in Audlem.
They must want to know what's on Telly (not much, although on mine I've got a lamp and a rather nice portrait of Vera Lynn), well go and get a TV Guide from McElveys (or Duttons if you're as old as me!) And after all that eating, they must want to burn off some calories, go and have a game of football, badminton or tennis. What's that you say my Alien chum, you want to send a Postcard home. Get yourself to our Post Office then. If they wanted to pray not to bump into me, where better than our Church or Chapels?
Of course, if they did have the misfortune to meet me and wanted some fuel to power their Space Ship away from here, they could struggle with that one! I know I've missed lots out but my typing finger is hurting, so if you want to know more about our beautiful village, navigate round the Audlem website and if you want to know a bit about me (doubtful I know), visit www.billygibbons.co.uk
Anyway, I must go and have a rub down with a damp copy of "New Spectacles" by I.C.Moore. Bye Bye from Billy..... gone now.

If you would like to contact Billy Gibbons about this article, send a message to the webteam and we will gladly pass it on.
---
This article is from our news archive. As a result pictures or videos originally associated with it may have been removed and some of the content may no longer be accurate or relevant.