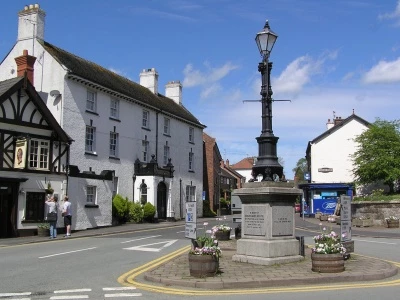 As you may or may not know my previous site past&presentaudlem was hacked & corrupted so had to be deleted.
I enjoyed the previous site, the recalled memories — oral reminisces — photographs. But they have now gone. History can be enjoyable and interesting but can be gone & forgotten in a second.
The site past&presentaudlem was a popular site with 3000 + "friends" & I fortunately had managed to scan & save some of the photographs.
I have created a new site entitled thelifeandtimesofaudlem and I want everyone to be involved — child or adult, to experience the history of Audlem. After all we all contribute to it.
If we don't share our own personal history, Audlem will be the poorer.
I don't want the site to be a place for individuals to promote their wares or opinions of world affairs, etc. There are plenty of places for that kind of stuff.
This is a place for the history & the life and times of Audlem
Please share your Audlem photographs, your adventures, your reminisces, your memories. I hope you all enjoy & make this a successful project.
https://www.facebook.com/thelifeandtimesofaudlem