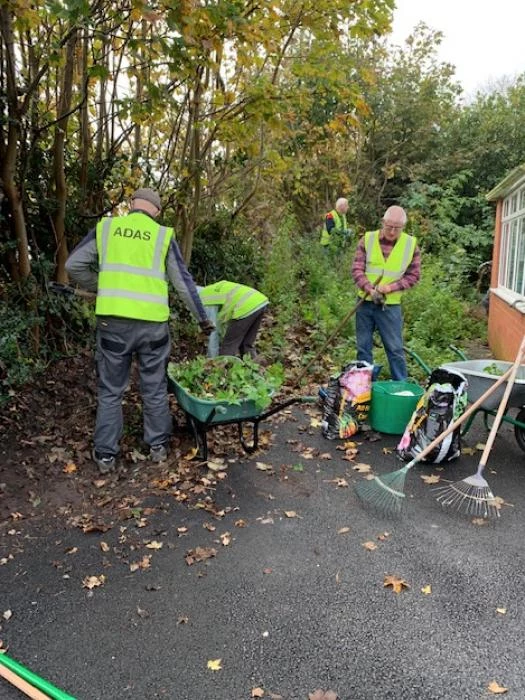 The latest Nantwich Chronicle includes a double-page spread about Neil Goodyear and the ADAS volunteers who do so much to keep the village looking attractive.
You can see it here,
Ed – Or at least you can in theory, but the link is to a browsing system which seems to give inconsistent results.
 
A ripping ADAS session on Saturday
If anyone is at a loose end on Saturday morning -- do please meet us at the Butter Market at 10:00hrs for a ripping session. Yes, it's that time already -- the wonderful display of our Summer planting now has to be re-purposed into compost.
If you have a yellow vis vest, please bring it. If you don't have one, we will provide one for you.
Hope to see you there.