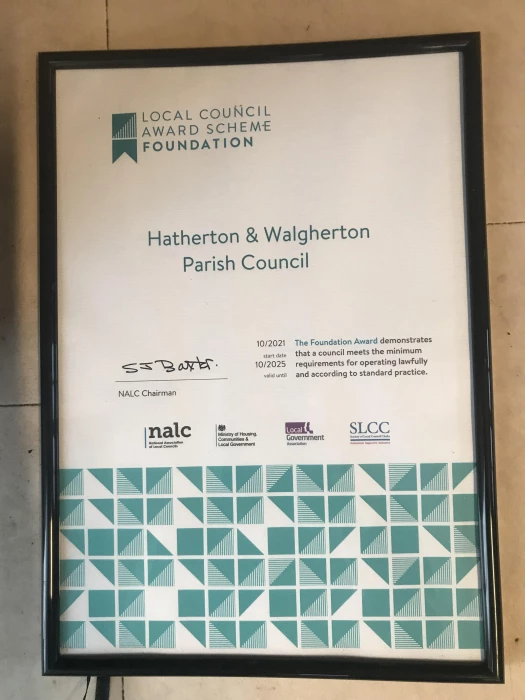 Hatherton and Walgherton Parish Council — Vacancy for Part-Time Clerk/Responsible Financial Officer (RFO)

There is a vacancy for a part-time Clerk/RFO to work an average of 4 hours per week, including evening meetings as required. We meet once every 2 months.

The successful candidate will work from home, using a computer and telephone, and be the primary point of contact with the council, carry out tasks as allocated by the council and maintain the council's accounts. Preferably s/he will have previous experience in a local government or similar role, but full training can be given. Starting salary is in the region of £ 11.50 to £12.69 / hour. Telephone Chris Knibbs on 01270 811533, or request a job description by emailing chris.knibbs@handwpc.org.uk

To apply please send your CV with a covering letter highlighting your relevant qualifications, skills and experience to: Chris on the above email.

It is not essential that candidates should live in the parish. The closing date for receipt of applications is 20th February