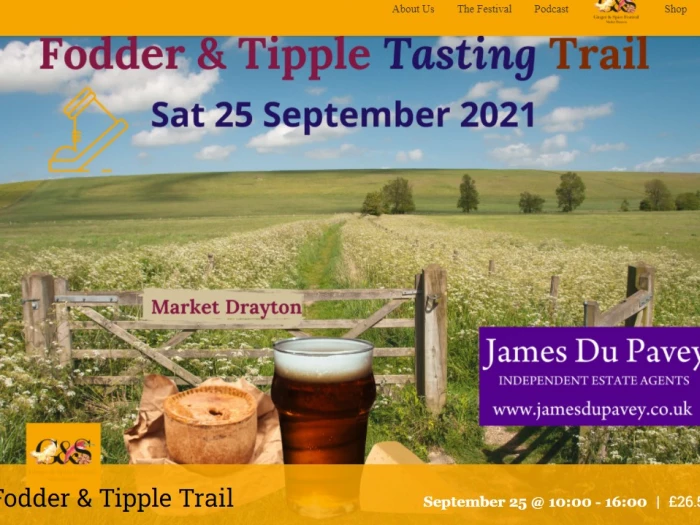 editor's note:- its just across the border for those who are brave enough to venture!
GINGER & SPICE FESTIVAL 2021
Ticketed Events
We have two ticketed events at this year's Ginger & Spice Festival – the brand new Fodder & Tipple Trail PLUS a virtual Gingerbread Talk with food writer and historian, Sam Bilton.
Fodder & Tipple Trail

Sat 25 September 2021
On this new ticketed trail you are invited to meander through the streets of Market Drayton and out into the countryside — including the Shropshire Union canal & floating market — to take in the delightful Shropshire countryside.

This ticketed event will include local tasting courses & refreshers at several stop offs along the 5 mile route, plus a goody bag with local artisan produce and a Market Drayton tea towel!
Terms of booking apply -see website.

Tickets https://gingerandspicefest.us16.list-manage.com/track/click?u=43c36f23327d932c5a0304589&id=be9d9e8dd6&e=8447a90b09