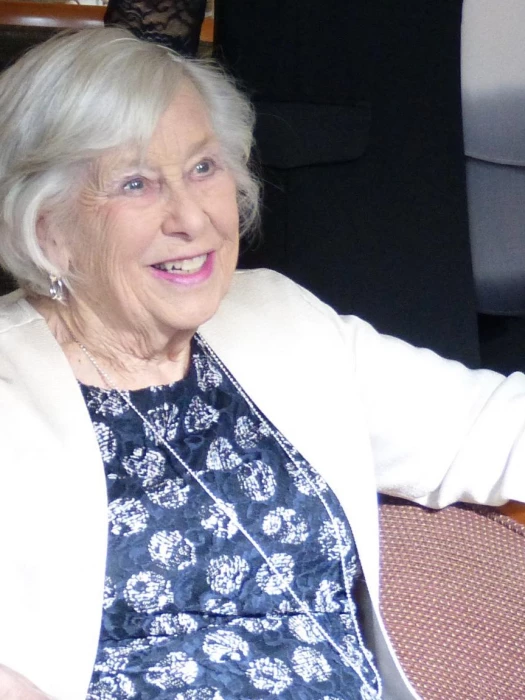 Funeral of Nan Campbell
Many will be sad to hear of the death of Nan Campbell who passed away peacefully at home, on Monday 26th April 2021.
Anyone who knew Nan would be aware that she was much loved by Bill, her children, grandchildren and great grandchildren.
Nan was an active member of the community, enjoying a wide range of interests including her garden, but above all she loved people and was always warmly welcoming and supportive of her many friends and neighbours.
Nan will make her final journey from her home to St. James's Church, Audlem, at 12:45pm on Wednesday 12th May. Sadly, due to the COVID restrictions, a private funeral will be attended by family members only, but all friends would be welcome to pay their respects on her route to the church.
No flowers, by request please, but those who feel that the bells are an important part of the life of the village are welcome to make a donation in memory of Nan via Just Giving: "Audlem Bell Restoration Appeal" alternatively, cheques made payable to Audlem St. James PCC/Bell Restoration.
All enquiries to:
Cynthia Murray
Oxley's Funeral Services
Tel: 01270 812331