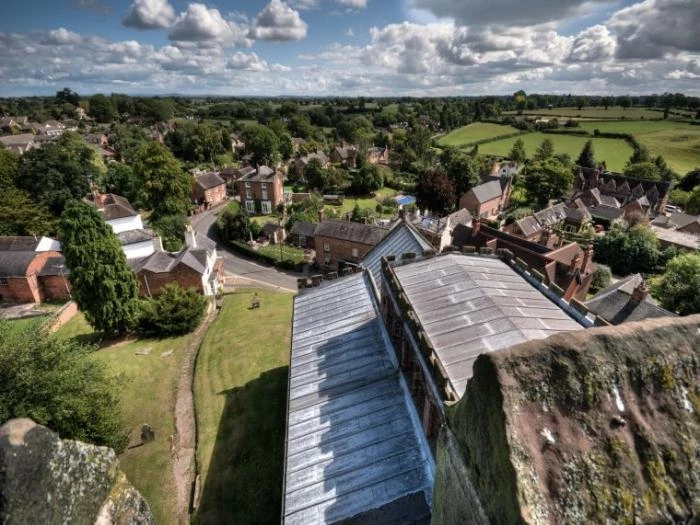 This report follows yesterday's article on Audlem Online describing the meeting last Friday to save day care facilities across Cheshire.
The Sub Committee established by the Parish Council has been working on options to keep the local day care service open in its current form into the future. This follows the decision by Age Concern Cheshire to close the service and to replace it with individual support sessions out in the community.
As previously reported on Audlem Online, it is clear that everyone involved locally in the day service believes that whilst such an individual service is desirable, it is simply not viable from a financial or practical point of view. Nor will it address the need of socially isolated older people to meet together to enjoy conversation, activity and a meal together in the centre of the village.
The Sub- Committee, which includes representation from the Audlem Patient Participation Group, has now met with Jill Walter, CEO of Age Concern, to discuss financial running costs and staff and volunteers roles.
She did promise to delay the planned August 2010 closure to January 2011 to give the village time to explore how we could run the service locally. Since then, Cheshire East Council has announced that they are delaying the closure of all Age Concern day centres until the end of March 2011 pending a review they have now set up.
Jill Walter also told our sub committee members that Age Concern are also now planning to run half day activity sessions for groups of older people in booked venues – much as now – but without the meal and full day attendance – as this is seen as 'old fashioned' and uneconomical.
It is clear from the early look at the costs of running the day care that a local group could operate it for about half of the costs which Age Concern have. This is mainly because of the high level of overheads which Age Concern have in paying salaries to their senior managers.
Various options are being explored to cover the running costs including sponsorships partnership working with local care providers. However it is clear that the day care will require the redirection of a signficant part of the money which currently is paid to Age Concern. The Parish Council have already written to Cheshire East to say this and to request a meeting.
Despite the review being undertaken on services to older people which support independence, this is being done in the context of the public sector cuts which the coalition Government is putting in place from next April. This is likely to result in budge reductions in adult social care services nationally of up to 30%. This is why it is important that we continue to work and lobby locally for a continuation of funding for this vital service for our older people.
The next step will be to convene a local public meeting to which all interested people, especially the people who attend the day care, their families and volunteers, will be asked to attend. We can then can discuss where we are up to with our work to date and how best we can all work together to make sure the day care service continues.
Notice of the meeting will be given in good time and we hope all interested in this vital service will be able to attend or be represented.
---
This article is from our news archive. As a result pictures or videos originally associated with it may have been removed and some of the content may no longer be accurate or relevant.