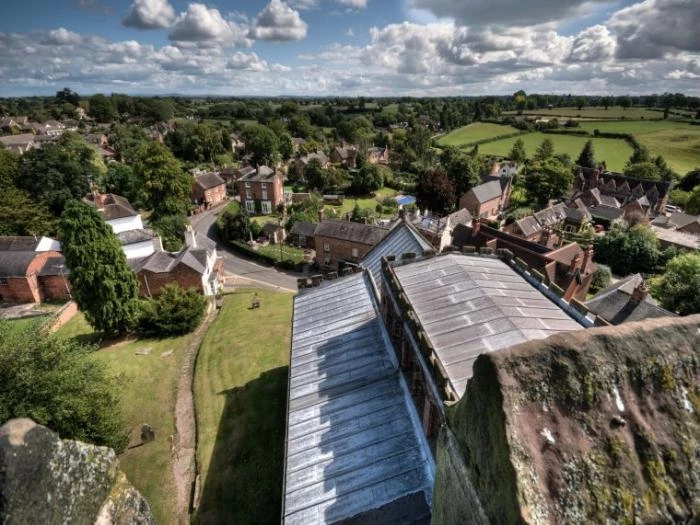 This week, Audlem Online has posed questions to the four General Election candidates standing in the Eddisbury constituency. Click on the News page and the three already published interviews with Stephen O'Brien (Conservative); Pat Merrick (Labour) and Bob Thompson (Liberal Democrat) are highlighted as Editor's pick.
The fourth candidate, Charles Dodman of UKIP, was asked similar questions by Audlem Online. He has responded to the questions with the following statement:
"I would just like to say the the whole country, not just the rural community, would benefit greatly from us withdrawing from the European Union.There is no down side, only positive benefits.
We are Europe's biggest customer. In fact, we buy more from them than they buy from us. No jobs will be lost – in fact trade will increase. They need us more than we need them. We can do the following:
1) Have a free trade relationship with other European countries.
2) Establish a Commonwealth Free Trade Area with the other member countries.
3) Regain Britain's currently dormant seat at the World Trade Organisation
4) Promote democracy, genuine human rights and free determination around the world
Farming will greatly benefit:
1) We will guarantee farmers no sudden loss of CAP payments on leaving the European Union
2) Support the new supermarket Ombudsman to ensure farmers receive a fair price from supermarket chains
3) Legalise more producer co-operatives to put food producers on a more equal footing with supermarket buyers
4) Introduce labeling schemes to support British farmers and high welfare standards
5) Allow county referenda to reverse the hunting ban at local level
The Common Agricultural Policy was designed for the French farmer – it does not suit the British farmer. The combination of unfair supermarket practices and the CAP has put many British farmers on their knees. We intend to make them stand tall again."
---
This article is from our news archive. As a result pictures or videos originally associated with it may have been removed and some of the content may no longer be accurate or relevant.