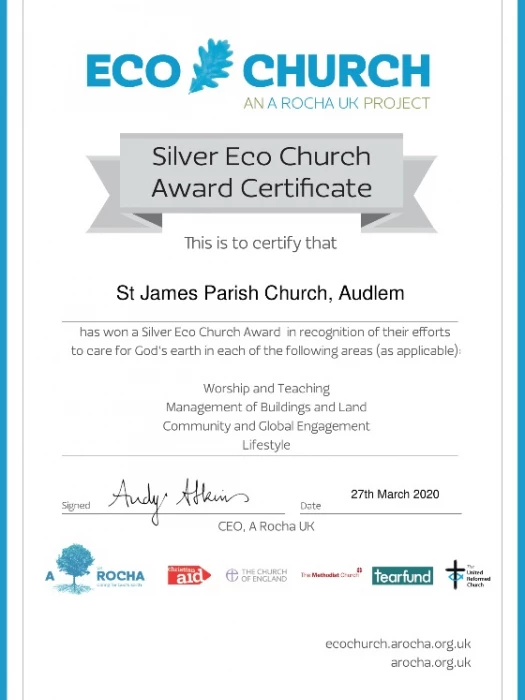 St James Church has for a number of years been trying to become as environmentally friendly as possible in many different aspects of church life, within the constraints of a Grade 1 listed building.
In August last year we started to collate the actions we had already taken, and plan for the future as well. To do this we used the A Rocha Eco Church measurement tools which helped us identify our areas of success and to give us further ideas for improvement.
Finally in January we applied for the award and it has been confirmed in the last few days that we have achieved a Silver level award. As can be seen from the certificate there were a number of areas where we had to demonstrate the efforts we have made to improve. We are now planning our next steps to continue to play our part in whatever ways we can.