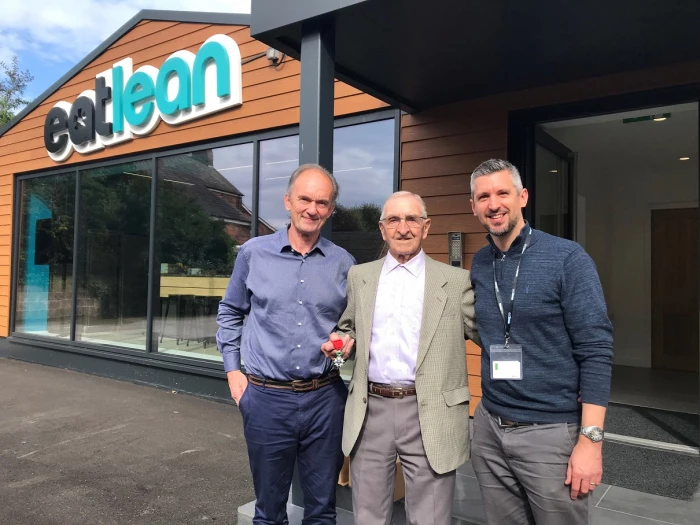 DOUBLE PARALYMPIC CHAMPION AND WORLD-RECORD HOLDER KADEENA COX ANNOUNCED AS EATLEAN AMBASSADOR
Double Tokyo Gold-winning Paralympic medallist Kadeena Cox has confirmed her love of cheese by partnering with Eatlean, the ground-breaking healthy cheese brand.
Announced today, National Cheese Lovers Day, four-time Paralympic gold medallist Kadeena will work with Eatlean to create new cheese-filled recipes and support the brand's ambition to empower and enable its consumers to make better food choices without compromising taste or quality.
Kadeena, a keen home cook, was crowned Celebrity Masterchef champion 2021 and regularly demonstrates her skills in the kitchen across her social media channels.
Launched in 2016, Eatlean has quickly become the nation's favourite healthier choice for cheese with significantly fewer calories, lower fat and higher protein than standard cheddar. Made with just cow's milk and a pinch of salt, their range of products are sold online as well as in all leading supermarkets.
To coincide with the announcement, Kadeena will be joining Eatlean at the National Running Show this Saturday (22nd January) at the NEC in Birmingham where she will be on the stand discussing her sporting and culinary successes. In the afternoon, visitors will also be able to hear Kadeena on the inspiration stage discussing life as a Paralympic athlete and Masterchef champion.
Kadeena, who was an awarded an OBE in the 2022 New Year's Honours List, has been using Eatlean products to support her performance lifestyle for a number of years. At the Rio 2016 Paralympic Games, Kadeena became the first person in 32 years to win two golds in different sports, winning the T38 athletics 400m and C4 cycling 500m time trial, setting new world records in both. More recently she not only defended one of those titles at Tokyo 2020, she also broke her own world records.
On the announcement, Kadeena said: "Eatlean is one of my absolute favourite brands! As an athlete you have to be aware of what you are putting into your body but as someone that loves food I also don't want to compromise on the flavours and foods that I enjoy. Eatlean helps me to get the best of both worlds.
"Eatlean takes all the good stuff that cheese has to offer and unlocks it for athletes and nutrition-conscious food lovers across the country. I'm so excited to join the team and can't wait to get started on new recipes."
As Eatlean ambassador, Kadeena will be sharing her favourite Eatlean products and recipes on her Instagram and TikTok channels.
Eatlean Founder George Heler said: "We're delighted to announce Kadeena as our first Eatlean ambassador. Already a loyal Eatleaner, she personifies everything we're about and is the perfect ambassador. Kadeena's rigorous training schedule requires a nutritious, protein-rich diet and we're proud that Eatlean supports her in achieving her goals as an athlete."