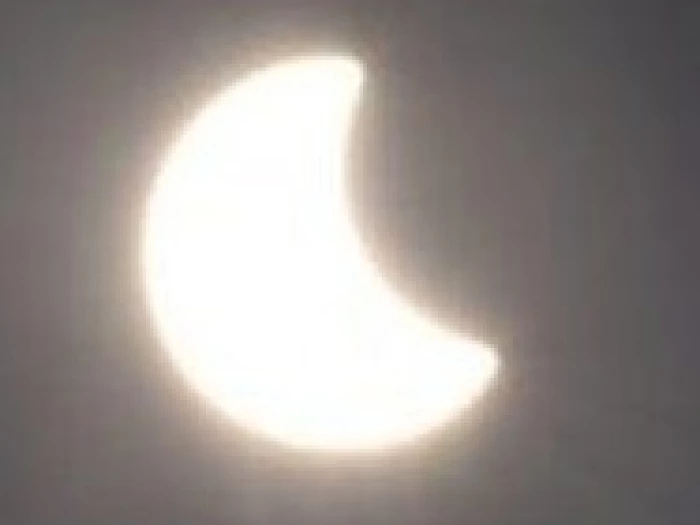 Thursday June 10th
We will be able to see the first solar eclipse in more than six years over the UK this morning.
11am BST
The sun will be partially covered by a New Moon.
About a fifth of the sun will be obscured from the UK.
Don't look at it directly
A fun and completely safe way to indirectly observe the eclipse is to fetch a kitchen colander and look at the shadows projected onto the floor or a wall; at the peak of the eclipse you'll see lots of tiny crescent suns.