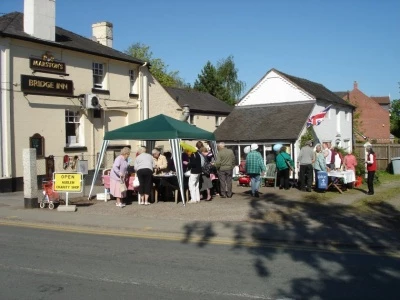 Charity Shop
At the shop this Saturday we will have jewellery at 50p an item, a £1 table with a varied selection of items, our usual clothes sale rails and of course a vast array of all sorts and everything!
We have had lots more donations , so a real mix of things to tempt you including garden and kitchen items, textiles, rugs, some lovely pictures, bric a brac, pet accessories and of course , clothes, shoes and bags.
We are happy to take your donations between our Saturday opening times of 10-3 but please, no DVDs . We will not be able to open on days of heavy rain unfortunately.
Our team of great volunteers look forward to seeing you.
Thank you