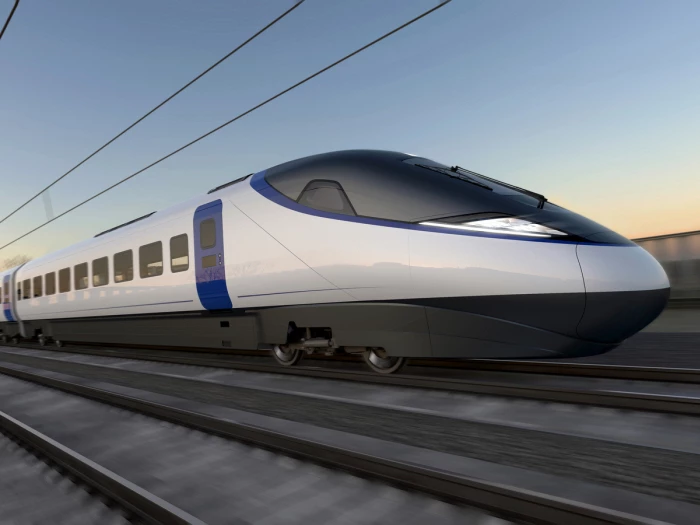 Cheshire East Council notes HS2 Phase 2b Hybrid Bill Second Reading
Cheshire East Council has noted the Second Reading of the HS2 Phase 2b Hybrid Bill and the launch of the petitioning period.
The HS2 Phase 2b Hybrid Bill (the Bill) seeks the powers to construct and operate Phase 2b of HS2 (Crewe to Manchester) – expected to open between 2035 and 2040 – and had its Second Reading in the House of Commons on Monday (20 June), which was the first time MPs were able to debate it.
While Cheshire East Council supports the Bill in principle, this remains conditional on the delivery of an enhanced HS2 hub station for Crewe to support the right level of connectivity, as well as on securing improved mitigation against the negative impacts of the scheme on the environment, landscape, ecology and local transport network in other parts of the borough.
This includes compensation forthose impacted by the HS2 linebetween Crewe and Manchester.
Following the launch of the petitioning period on Tuesday (21 June), and in line with a resolution made by full council earlier this year, Cheshire East Council will now develop and submit a written petition against the Bill.
Councillor Craig Browne, deputy leader of Cheshire East Council and chair of its highways and transport committee, said: "The council has long recognised the wider economic and regeneration potential that the arrival of HS2 can unlock for Crewe and the wider borough, including jobs and increased business confidence to invest.
"It can also help to address serious capacity issues on our local rail network, thereby enabling improved passenger services and moving more freight from road to rail.
"By petitioning, itprovides the council with the opportunity to seek changes to the proposals in the Bill, to how Phase 2b is delivered, and the mitigation provided to seek a better outcome for Cheshire East, including investment needed in Crewe station to facilitate 5/7 trains per hour stopping at Crewe."
"It isthe final opportunity for us to formally raise our concerns and influence the proposals before the Bill becomes an Act of Parliament."
The petitioning period ends at 5pm on 4 August and select committee hearings – where the petitions will be heard – will be held at a later date.
Any individual, group of individuals or organisation 'directly and specially affected' by the Bill has the right to petition against it and this could include matters relating to the route alignment, noise impacts and measures to preserve wildlife.
While a petition put forward by the council would be informed by the strategic concerns within the Bill, the authority also understands that there will be local issues across the line of route.
It is expected that these will be pursued by town and parish councils through their own right to petition and the council will engage with local councillors to provide support with this process.
The hybrid bill and supporting documents can be found on the government's website at: www.gov.uk/hs2-phase2b-crewe-manchester
For residents wishing to understand if they are eligible to petition against the Bill, please contact the HS2 helpdesk on 08081 434 434 or email:HS2enquiries@hs2.org.uk