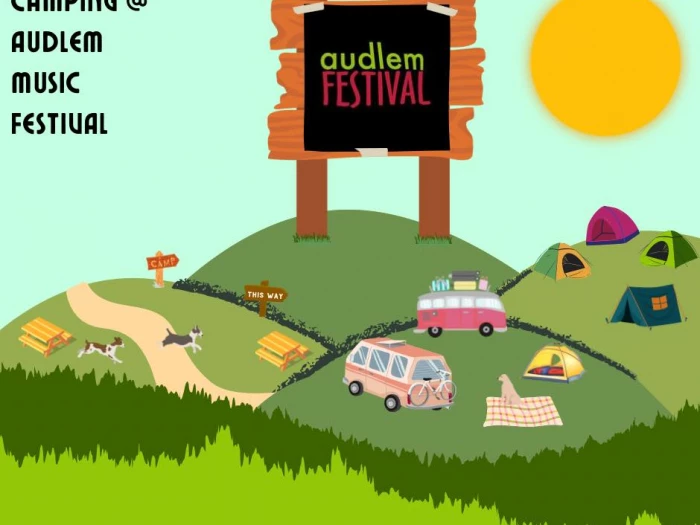 Camping for Music Festival
Hello music lovers! We hope you are well?

We wanted to announce this year's camping options for those who enjoy fully embracing the festivals vibes.
There are 4 nights available and the cost will be £10 per night for either a tent or camping van on Turnpike Field.
You can arrive earliest on Friday 26th May and will be expected to leave by Tuesday 30th May latest.
Toilets and black waste disposal will be available.

You can book your camping spaces by emailing camping@audlemfestival.live with:

-name
-telephone number
-vehicle registration
-Which nights you wish to stay.

We look forward to welcoming you all this year as we bring the festival back to the heart of the village.
Turnpike Field is situated with pubs and shops within a short 2 minute walk as well as offering beautiful walks down the Shropshire Union Canal.
You will not be short of things to do.