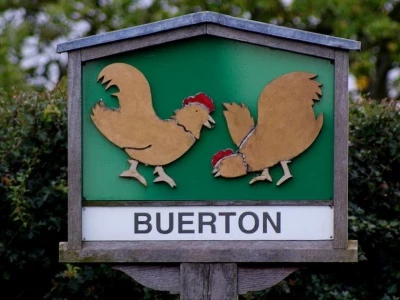 Buerton Parish Council
Vacancy for a Parish Councillor
Buerton Parish Council has a vacancy for a Councillor and would like to invite applications from interested individuals who would like the opportunity to contribute to local matters and who possess the following qualities:
A good local knowledge with an interest in Parish business and understanding of local and community affairs.
Good interpersonal skills with the ability to contribute constructively to Parishbusiness whilst respecting the opinions of others and Council decisions.
Ability to work closely with other Councillors and staff whilst maintaining a goodworking relationship.
Able to understand and adhere to Parish Council procedures and protocols.
Willingness to represent the Parish impartially and fairly and not be influenced byothers or seek benefits for yourself or associates.

Applications in writing to the Parish Clerk at buertonclerk@hotmail.co.uk
Closing date for applications is Friday 15 July 2022