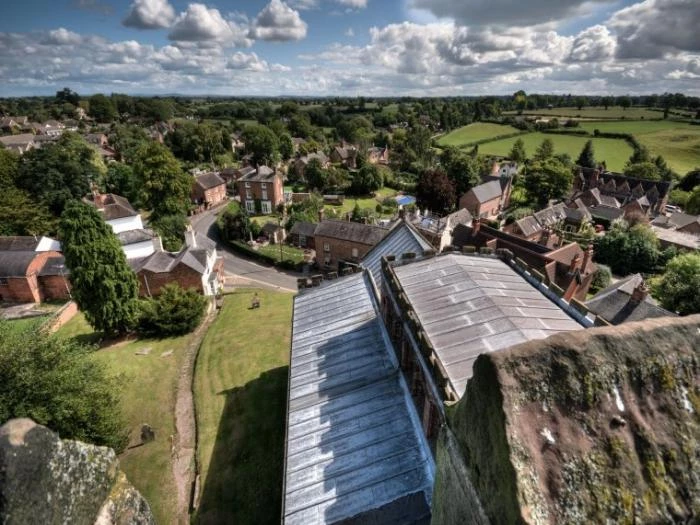 I must support very strongly the plea for the retention of permanent moorings in Audlem. My wife and I have been narrow boat owners since 1986, our present boat was built locally, at Hankelow in 2005-6.
When I retired in 2000 one of the attractions of Audlem was the fact that we would be able to moor our boat within a few minutes walk of our home. Having been alerted by John Stothert to the fact that there was a mooring vacancy which would be snapped up very quickly my son and I brought the boat here from Chirk in 1999 and apart from a couple of years between boats we have moored here ever since.
I am well aware of the incredible hard work done by Bob Shepherd to make the moorings attractive. I first came up the locks in June 1963 in an ex-working boat called 'Swan'. The boat proved to be a disaster, but that's another story.
A few years later I bought another ex-working boat called 'Mayflower' and between 1966-1971 I brought many groups of boys to Audlem. The canal was very different then. Tom Whitley, ex-professional oboist, lived at the stables at the bottom of the locks. He had been one of the pioneers of hotel boating with a pair of boats 'Prince' and 'Makfeking' (I think). He kept 'Prince' – a boat I had known in my small boyhood days and had indeed ridden on when one of the great Oxford Canal boatmen, Jack Harwood, had owned and worked it – tied up outside the stables and may actually have lived on it.
Many changesThe point of all this is to say that I have seen many changes to the canal at Audlem since my first visit and I believe that it would be appalling if all Bob's work were allowed to go to waste.
I can think of not one valid reason for BW to contemplate closing the moorings. Such maintenance work as is done to the banks would have to be done anyway. No attempt has been made to dredge the pounds for decades. The moorings above the bridge have only recently been dug.
RealityThe reality is that the Audlem moorings provide revenue for BW which is offset by little expense. There are no navigational arguments against the moorings. The boats moored there are in no way an inconvenience to boats using the locks. They do not cause passing boats to slow down as boats between locks will be travelling slowly in any case. They do nothing to waste water. There is not a single justifiable reason for moving them.
On the positive side they actually enhance the environment, particularly if they are well maintained and look smart. Most of the moorers live away from Audlem so bring trade to the village. If 'The Mill' stocks boating equipment which permanent moorers need they will buy it there.
Personally, if I were forced off the mooring by BW I would be forced to sell the boat as I simply could not begin to pay the sort of mooring fees that one has to find at marinas. Moreover I don't want any of the expensive facilities that marinas offer.
Within reachEverything I need is to be found within reach of the mooring. I do not have to waste petrol travelling to a marina to visit the boat. I can walk down to it every day, check that all is well, run the engine, light the stove in cold weather, drain off the water when very cold weather is threatened and do all the various jobs that boat ownership entails.
There are no convincing arguments for closing Audlem moorings. On the contrary, those boat owners who currently moor there should be given a long term guarantee of security, and the vacancies should be filled by boats encouraged to use them.
Roger Wickson
---
This article is from our news archive. As a result pictures or videos originally associated with it may have been removed and some of the content may no longer be accurate or relevant.