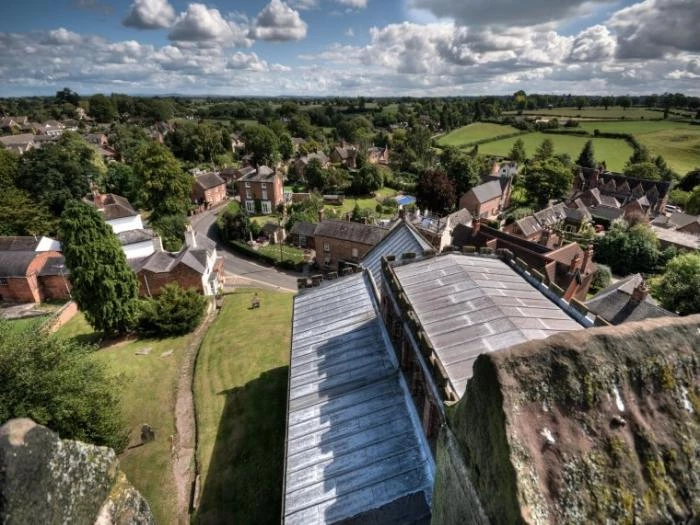 Claudius
Claudius (Latin: Tiberius Claudius Caesar Augustus Germanicus) was Roman emperor from 41 to 54. A member of the Julio-Claudian dynasty, he was the son of Drusus and Antonia Minor. He was born at Lugdunum in Gaul, the first Roman Emperor to be born outside Italy. His maternal grandparents were Mark Antony and Octavia Minor, Augustus' sister, and he was therefore the great-great grandnephew of Gaius Julius Caesar. His paternal grandparents were Livia, Augustus' third wife, and Tiberius Claudius Nero. Because he was afflicted with a limp and slight deafness due to sickness at a young age, his family ostracized him and excluded him from public office until his consulship, shared with his nephew Caligula in 37.
Claudius' infirmity probably saved him from the fate of many other nobles during the purges of Tiberius and Caligula's reigns; potential enemies did not see him as a serious threat. His survival led to his being declared Emperor by the Praetorian Guard after Caligula's assassination, at which point he was the last man of his family.
Despite his lack of experience, Claudius proved to be an able and efficient administrator. He was also an ambitious builder, constructing many new roads, aqueducts, and canals across the Empire. Having a personal interest in law, he presided at public trials, and issued up to twenty edicts a day.
Under Claudius, the Empire underwent its first major expansion since the reign of Augustus. The provinces of Thrace, Noricum, Pamphylia, Lycia, and Judea were annexed under various circumstances during his term. The annexation of Mauretania, begun under Caligula, was completed after the defeat of rebel forces, and the official division of the former client kingdom into two Imperial provinces. The most far-reaching conquest was the conquest of Britannia.
In 43 AD, Claudius sent Aulus Plautius with four legions to Britain (Britannia) which was an attractive target for Rome because of its material wealth – particularly mines and slaves. It was also a haven for Gallic rebels who needed to be captured. Claudius himself travelled to the island after the completion of initial offensives, bringing with him reinforcements and elephants. The latter must have made an impression on the Britons when they were displayed in the large tribal centre of Camulodunum, modern day Colchester. The Roman colonia of Colonia Claudia Victricensis was established as the provincial capital of the newly established province of Britannia at Camulodunum, where a large Temple was dedicated in his honour.
Claudius was seen as vulnerable throughout his reign, particularly by elements of the nobility and was constantly forced to shore up his position; this resulted in the deaths of many senators. These events damaged his reputation among the ancient writers, though more recent historians have revised this opinion. Many authors contend that he was murdered by his own wife. After his death in 54 AD (at age of 63), his grand-nephew and adopted son Nero succeeded him as Emperor.
Born 1st August 10 BC in Lugdunum, Gaul
Died 13th October 54 AD in Rome, Italy
Say not always what you know, but always know what you say.
---
This article is from our news archive. As a result pictures or videos originally associated with it may have been removed and some of the content may no longer be accurate or relevant.