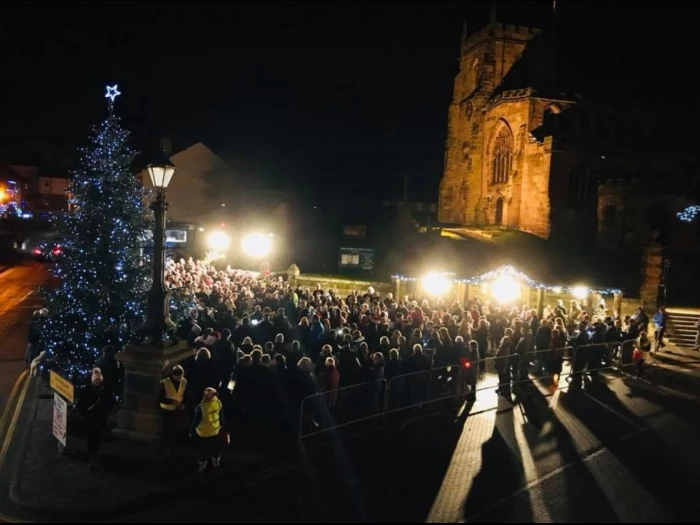 Big Switch On — Traffic Lights Not Included
The Christmas Tree Big Switch On will be taking place on Friday, 26th November 2021, and given this is our first one for two years I thought it would be prudent to give a little reminder of the Traffic Management ADAS provide to ensure the safety of all who attend this event.
We have a team of seven volunteers providing pairs of Traffic Controllers at Tollgate/The Bridge Shropshire St, Cheshire St, opposite the Car Park Entrance and Stafford St at the bridge, with central control from The Square. The Traffic Management starts at 6:00pm and finishes at 7:00pm. During this time, we pause the traffic flows to enable safe passage for Santa and his entourage from the canal bridge to the Square for the Big Tree Switch On and then to Santa's Grotto on Shropshire St.
The Traffic Management Team aim to release vehicles on a three-way control so that delays are kept to the minimum and everyone has a safe and enjoyable time. We would ask that if you can, please delay any travel you may be considering during this time, but if you do venture out, please bear with us as we do our utmost to minimise delays and provide a safe environment for all.
Signs will be set to remind all of this event and the timings to expect possible delays.