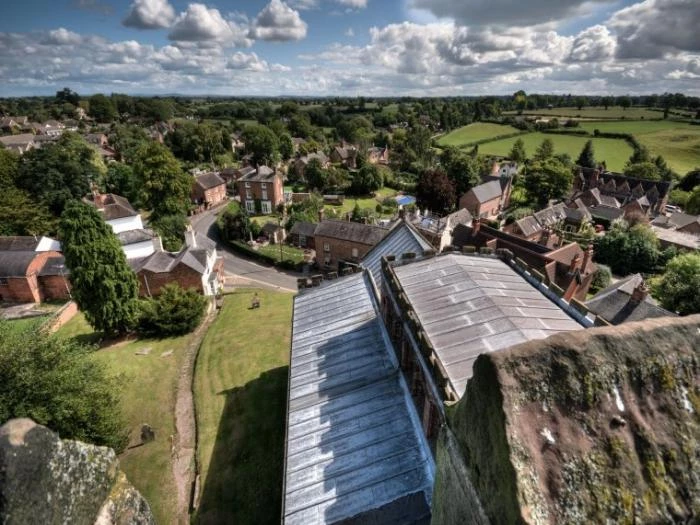 Regular readers may have followed the progress of the 'Cut or not to Cut' poll yesterday on AudlemOnline but now you can see what happened at the Lord Combermere on Thursday night on video, just as it happened – well, speeded up somewhat! And with different music....
Ian Haughey – he of the long hair, Duffey Boys, Hoc's Fat Pigeon and theatre impresario – had offered to have his lengthy locks removed or simply trimmed, depending on how the public voted on-line – and votes involved pledges for the Mend our Mum fund.
Last night was decision time. Ian's offer to see the back of his hair had raised over £1,200 for Mend our Mum. And the vote? £750 opted for a total cut, and £450 for a trim. Berni and family were present to witness this amazing fund-raising finale for Ian's locks.
Berni told AudlemOnline that she was feeling fine after her recent operation in London. "One operation down, one to go. Fingers crossed. Doing well, so far," she reported.
Tim Lawton from TPL, and the man who first came up with the idea of the Amazing Grace DVD for Mend our Mum, was ready to select either a pair of scissors or a pair of clippers. And clippers it was to be to roars of approval!
It became a trifle confused as news came in of a late, and large bid, and maybe a not too serious one, insisting on one half clippered and the other half trimmed but that was discounted and the clippers, in Tim's expert hands, got to work on those locks.
Liz, Ian's wife, confessed it was twenty two years since she saw him without long hair. Ian's mum was there too to make sure he kept his promise. "I've wanted this to happen for years," she admitted afterwards.
A huge and lively crowd was in attendance with many a comment to enliven proceedings. First, Ian took on the appearance of a tonsured monk; then, with a little loose hair carefully positioned, memories of Father Derek flooded back for many present; finally a clean, handsome and remarkably young looking Ian emerged from the barber's chair to loud cheers.
It was quite a night and AudlemOnline was delighted to later receive a Thought of the Day suggestion from Ian – "Wooly hat, anyone!" You can click on the photos to enlarge them showing Ian with his locks; with Berni and Tim Lawton; half way through his ordeal, and the final result.
---
This article is from our news archive. As a result pictures or videos originally associated with it may have been removed and some of the content may no longer be accurate or relevant.