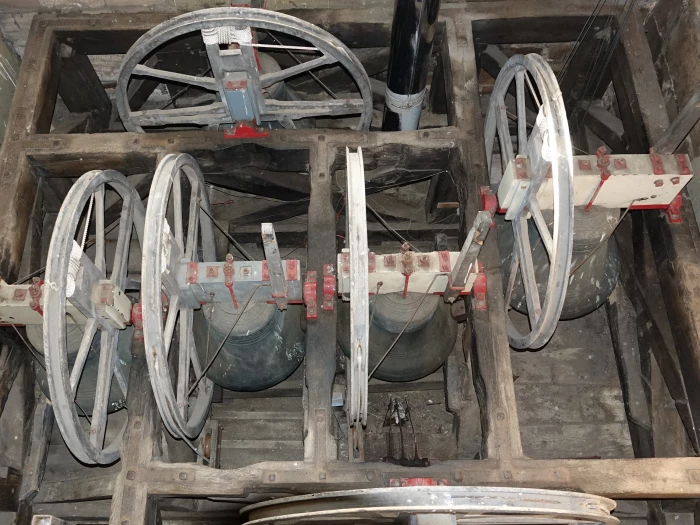 The Bells on Monday
Hello Editor, Here is some more news from the bellringers

On Thursday evening, the Audlem bellringers successfully rang a quarter peal of a method called Plain Bob Doubles in memory of HM Queen Elizabeth ll. There were 1260 changes and it took 49 minutes. The bells were half-muffled which meant that each bell had a loud open sound, followed by one that was like a mournful echo.

Before the State Funeral on Monday, the Audlem tenor bell will be tolled in the tradition of ' Nine Tailors.'

In the past before instant communication, English communities relied on the tolling of bells to sound alarms and to mark the passing of residents. When the tenor began to toll, the first three made you stop what you were doing and take notice. The second three told you it could be a woman or a man, but if there were three more it was definitely a man. Then it was tolled for every year of the deceased life.

On Monday, the tenor will be tolled three times, followed by a pause, then three more and another pause, then ninety-six times for every year of the Queen's life.

In Memoriam HM Queen Elizabeth ll