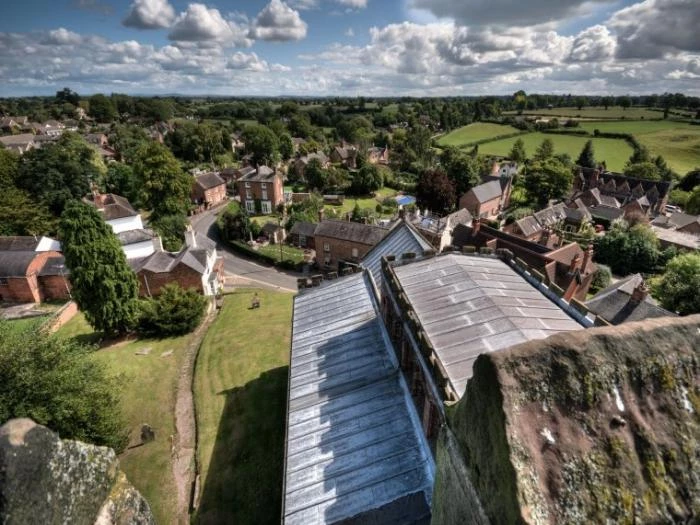 If you missed the Great Australia Quiz first time round, you can see it here before you look at the answers,
The quiz was not in fact based on the recent examination that the AudlemOnline Chairman's daughter had to undergo in order to achieve Australian citizenship, but it's nice to think that it might have been.
The final question was "who is Ottily Cossington Lidster" – the Ottily comes from a medieval German Emeoror (Otto), and the Cossington is of course derived from Grace Cossington Smith, a well-known Australian artist between the wars (see picture). The whole name belongs to the Chairman's two-year old grand-daughter who has just been joined by an even smaller sister, and we wait with interest as to what her name will turn out to be.
Quiz answers
Geography
The capital of Australia is Canberra
The territories are New South Wales (7m), Victoria (5m), Queensland (4m), Western Australia (2m), South Australia (1m), Tasmania (500k) and Australian Capital Territory (300k)
Pat Cash and Barry Humphries were the only two born in Australia. The others were Mel Gibson (New York), Nicole Kidman (Hawaii), and Alan Whicker (Cairo)
The Apostles are a series of cliff formations along the great ocean road in Victoria (see photo). There were originally twelve of them, but only about nine are still standing.
Entertainment
Crocodile Dundee was played by Paul Hogan.
Barry Humphries two stage personae are Edna Everage (of course) and the less well known Australian cultural attaché, Les Patterson.
The Jolly Swagman rested in the shade of the Coolabah tree.
The Neighbours stars are Kylie Minogue and Jason Donovan.
History
Malcolm Turnbull is the current PM of Australia.
Sydney was originally known as New Albion.
The first Government House was at Parramatta in the outskirts of Sydney.
About 164,000 convicts were sent to Australia between 1788 and 1868.
Art & Literature
Nevil Shute wrote "A town like Alice" referring to Alice Springs.
Science & Nature
There have been 15 Australian Nobel Prizewinners since 1915.
A trap door spider is relatively innocuous whereas the funnel-web and redback spider bites can be lethal.
The Aboriginal name for Ayers Rock is Uluru.
Sports & Leisure
The Melbourne Cup is Australia's equivalent to the Epsom Derby.
Shane Warne bowled Mike Gatting with his first ball in test cricket against England.
The two Australian F1 champions were Jack Brabham and Alan Jones.
In 1868 A group of Aboriginal cricketers were the first organised Australian cricketers side to tour England.
Eric Hollies was the unlikely bowler who ended Don Bradman's test career by bowling him for a duck in his last test innings, leaving the Don with a test career average of 99.94 – an unlikely rumour at the time said that the great man's eyes were clouded with tears after being cheered to the wicket for his final innings.
---
This article is from our news archive. As a result pictures or videos originally associated with it may have been removed and some of the content may no longer be accurate or relevant.