There's a hole in my canal
The hole in the canal near Overwater Marina has become a new Audlem visitor attraction, judging by the number of socially distanced people and dogs there this Saturday morning.
Seeing all the floodlights, pumps and generators that have arrived, it would seem contractors worked until late yesterday to isolate the section using stop planks under the bridge and a giant tarpaulin dam across the canal further down. And there would have been a "fish rescue" before the section could be emptied.
The hole is clearly visible. It looks like a big job, so if Covid restrictions hadn't got in the way, a pop-up cafe down there might have been quite profitable!
Dave Martin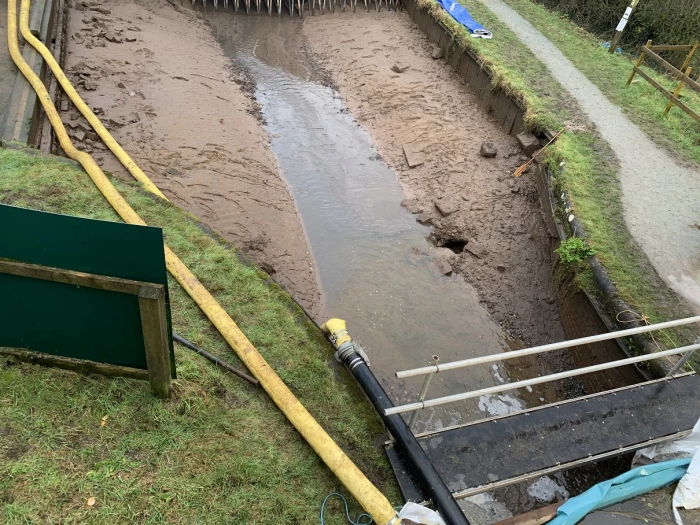 Editors Note:- last photo courtesy of Susan Cavill.
Also to note that when the breach at Adderley happened (this is only a serious leak!), half a mile of water was lost flooding through at least one local property, becoming a major pilgrimage for many walkers from Audlem!